Ferryboat EUREKA closed for maintenance.

Ferryboat EUREKA is closed beginning March 11 through the end of the month for maintenance. The gangway that links the ship to the pier needs to be raised so it can be repaired.
BALCLUTHA and clouds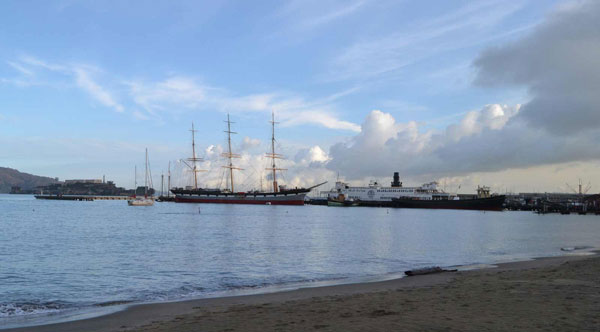 Post A Comment
Did You Know?

This is Native American consultant Linda Yamane posing with the tule reed canoe she constructed for a new exhibit in the park's visitor center. "The Waterfront" exhibit opened in 2012 and features an historic walk around San Francisco's waterfront. More...