The Dodge City Ruts site is located west of Dodge City, Kansas, on Highway 50. The ruts are visible in the landscape, which can be seen from a boardwalk. There is also a kiosk of exhibits about Dodge City Ruts and where else you can travel east or west along the Santa Fe Trail. Click here to view an article and photograph from the exhibit opening in September 2011. To visit the site, view the directions listed under Boot Hill Museum Ruts.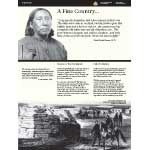 Tension and Isolation - This exhibit focuses on the interaction of American Indians, the environment, and the Santa Fe Trail.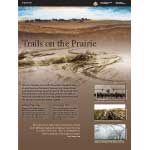 Trails on the Prairie - Historic photographs and artwork show the changes etched into the land by the Santa Fe Trail and a canal project.