Dinosaurs of the Riverway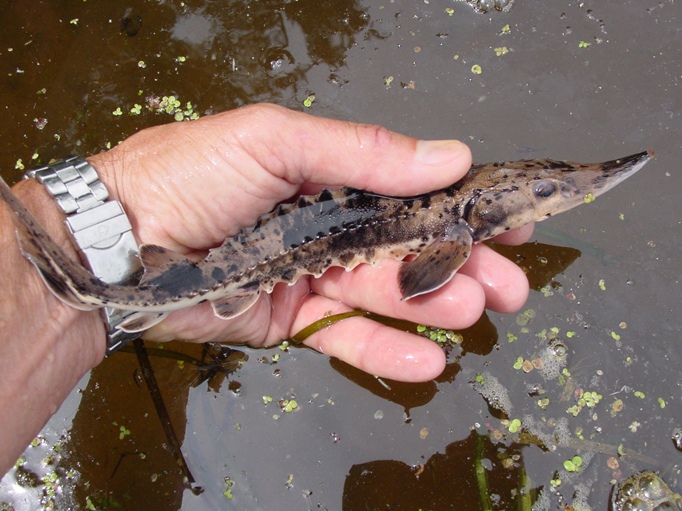 Sometimes startling paddlers with its size and prehistoric look, sturgeon are gentle giants that inhabit both the Namekagon and St. Croix Rivers. A species that can live more than 100 years, measure more than 7 feet in length, and weigh more than 200 pounds, this fish is so important that the word Namekagon is derived from the Ojibwe "Name" or "Nah-muy", which means sturgeon.  
Join us this Saturday to learn more about this ancient fish as Jeff Kampa, Wisconsin DNR Fisheries Scientist, presents the results of years of research. Learn about the current status of the sturgeon population in the Namekagon and upper St. Croix Rivers.  In addition, explore the movement and distribution of sturgeon in the Riverway and the success of current and past stocking efforts in the Namekagon River.
This presentation will be the kick off for our 2013 Speaker Series.  The presentation is free and open to the public.  It will take place at 10:00 a.m. on Saturday, January 19th at the St. Croix River Visitor Center, 401 North Hamilton Street, in St. Croix Falls, Wisconsin.  Reservations are encouraged.  To reserve a seat, call (715) 483-2274.
Post A Comment
Did You Know?

Mussels rely on fish to carry their young around until they are old enough to drop to the river bottom. To attract the fish and attach their young, mussels put on displays that make fish think they are fish or other food. The mussel shell, which is all we normally see, is now barely visible.