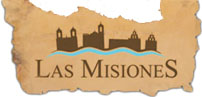 Old Spanish Missions, Inc.
Old Spanish Missions, Inc.
Today the National Park Service operates San Antonio Missions National Historical Park in collaboration with the Archdiocese. The Park Service is responsible for all secular elements of the four missions, including buildings, landscape and visitor centers.
Any structure actively used by the Church at Missions Concepción, San José, San Juan, and Espada is maintained by the Roman Catholic Archdiocese of San Antonio. The is responsible for the maintenance and restoration of the historic mission churches.