Plan Your Visit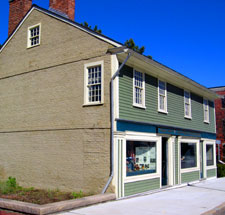 The Roger Williams National Memorial is located in downtown Providence, Rhode Island. Here you can discover the story of Roger Williams, the founder of Providence and an early proponent of Freedom of Religion. The visitor center features an exhibit as well as a short film. The grounds of the National Memorial also includes a number of wayside exhibits.
The visitor center also provides information about nearby sites and attractions, and is a great place to begin your exploration of downtown Providence. Please see the links above for more information about your visit.

Did You Know?

Roger Williams was over seventy years of age when he rowed the twenty-five miles from Providence to the Newport Colony in order to debate with the Quakers. After 3 days of debates, he rowed back to Providence from Newport and, upon his return, wrote an essay on why the Quakers were wrong? More...