Downtown Sundown
All events held at:
ROGER WILLIAMS NATIONAL MEMORIAL
282 North Main Street, Providence, RI
401-521-7266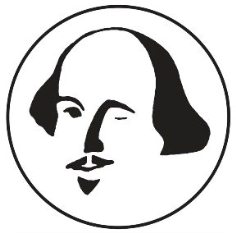 The 2014 Downtown Sundown Series kicks off with the Rhode Island Shakespeare Theater's production of Henry IV Part I.
The play concerns Prince Hal, the son of King Henry IV, a young man who seems determined to ruin his life by hanging around the taverns and cathouses with the magnificently fat and rascally Sir John Falstaff, perhaps Shakespeare's funniest creation. Sir John is a drunk, a glutton, a thief, and a tremendous teller of tall tales about himself, and it's impossible not to love him in spite of your better instincts.

The performances are free, and begin at 8 PM at the Roger Williams National Memorial, 282 North Main Street, Providence.

Performances will be Thursday through Sunday evenings. May 29, 30, 31, and June 1; June 5, 6 ,7, 8; June 12, 13, 14, 15
June 21 at 5 PM "A Visit with Elizabeth Brown, wife of Chad Brown, proprieter of Lot 7, speakson the Lively Experiment at Providence Plantation"
Jessa Piaia will portray Mrs. Elizabeth Brown in first-person narratiave,speaking about her husband, The Reverend Chad Brown, and their children including Nicholas, the future founder of Brown University. Learn about many of the notable people involved in the founding of the new settlement of Providence in this free program.

Acoustic Music Concerts
Bring a lawn chair, a blanket, and maybe even a picnic dinner and sit on the lawn at the beautiful Roger Williams National Memorial and enjoy FREE concerts by some of the best songwriters RI has to offer. There is limited parking available at the park. Lots of street parking and pay lots available. All ages are welcome. All concerts from 7:00-9:30 PM. I n the event of rain, concerts will be held in the Visitor Center
Saturday, June 21: Steve Allain, Emma Joy Galvin, Tracie Potochnik, Lisa Couto, and Ray Cooke
Saturday, July 12: Kala Farnham, Heather Rose, Kristen and J, and The Rank Strangers
Saturday, July 26: Jesse and Jack Gauthier, Dan Lilley and Scatman, Lisa Markovich, and Bethel Steele
Saturday, August 9: Michelle Cruz, Lily Faith Milne, Dylan Sevey, and Vudu Sister
Saturday, August 23: Marc Douglas Berardo, Allysen Callery, Bob Kendall, and Ed McGuirl


PROVIDENCE FOLK FESTIVAL
SUNDAY, September 7
Noon - 6PM

The First annual Providence Folk Festival will present some of the finest acoustic folk performers and singer-songwriters in the area. Two stages of music. Full schedule TBA, check
www.HearInRhodeIsland.com
for more information.