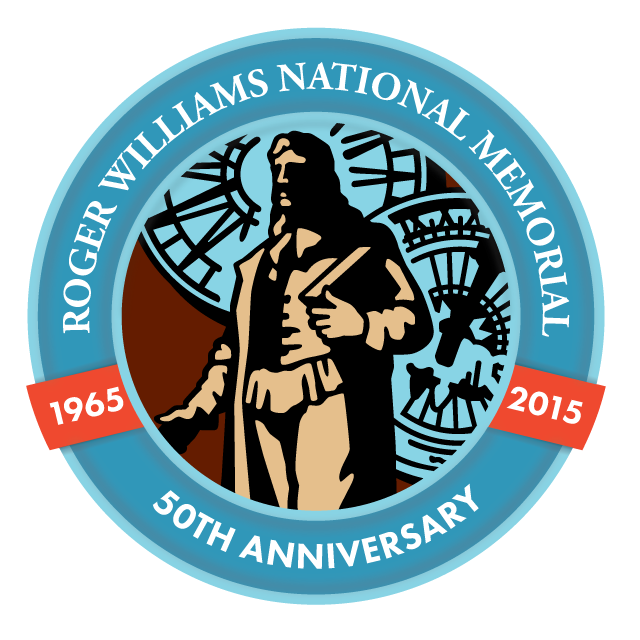 Roger Williams National Memorial 50th anniversary!
Downtown Sundown Series
The Roger Williams National Memorial has a full plate lined up for you this year. This year, 2015 also happens to be our 50th birthday! In 1965, Congress passed the legislation creating the Roger Williams National Memorial. Fifty years later we are offering a slate of programs in hopes that people from all over will come to enjoy this urban oasis, and after a wonderful evening of entertainment, walk away knowing a little bit more about Roger Williams and Providence.
All of our events are outdoors and free. Bring along a blanket, a chair, a picnic basket. Relax and enjoy an afternoon or evening at the memorial. Our season is running from May through September so as always with outdoor events, keep an eye towards the weather.
All events held at:
ROGER WILLIAMS NATIONAL MEMORIAL
282 North Main Street, Providence, RI
401-521-7266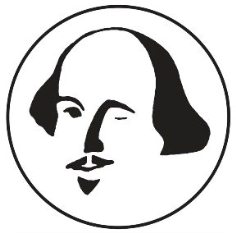 The 2015 Downtown Sundown Series kicks off with the Rhode Island Shakespeare Theater's production of The Life and Death of King John.
This show is full of amazing characters. It's funny and then turns on a dime and breaks your heart. It's as contemporary as you can get, with crooked politicians, battles between church and state, and attempts to disenfranchise women. King John is a royal idiot and often the story threatens to spin wildly out of control.

The performances are free, and begin at 8 PM at the Roger Williams National Memorial, 282 North Main Street, Providence.

Performances will be Thursday through Sunday evenings. May 21, 22, 24; May 28, 29, 30, 31; June 4, 5, 6, 7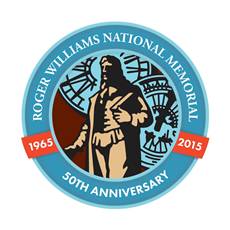 50th Anniversary Celebration
Family Fun Day
June 20 Noon-9 PM
Join us as we celebrate the 50th Anniversary of the Roger Williams National Memorial. Events on this day will include:
A DJ

The RI National Guard rock climbing wall (12-4)

Historic Re-enactors (12-4)

Face painting and kids activities (12-4)

Historic Displays (1-3)

A visit form the Providence Police Mounted Command

Traditional Native American games and crafts, from the Tomaquag Museum (1-4)

17th Century English kids games from Plymouth Plantation (1-3)

The Biomes Estuarian environment (2-4)

Junior Ranger programs (2-3)

Scavenger hunt (3-4)

Cake and refreshments at 4

The first Downtown Sundown concert (7-9)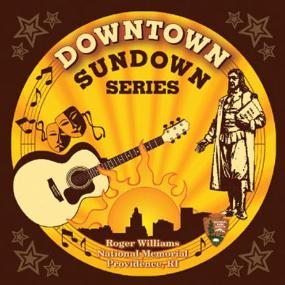 Acoustic Music Concerts
Bring a lawn chair, a blanket, and maybe even a picnic dinner and sit on the lawn at the beautiful Roger Williams National Memorial and enjoy FREE concerts by some of the best songwriters RI has to offer. Lots of street parking available. All ages are welcome.Hear In Rhode Island and Roger Williams National Memorial will present five wonderful evenings of music featuring local singer-songwriters as part of the Downtown Sundown Series. Experience an "outdoor coffeehouse"
There is limited parking available at the park. Lots of street parking and pay lots available. All ages are welcome. All concerts from 7:00-9:30 PM. In the event of rain, concerts will be held in the Visitor Center.
June 20: Cardboard Ox, Emma Joy Glavin, Kristin Baroni, Ian Fitzgerald

July 11: Dan Lilley w/Amy Bedard &Scatman, Allysen Callery, Ryan Lee Crosby

July 25: Ed McGuirl &Mike Fischman, Bethel Steele, Pete Vendettuoli

August 8: Kristen and J, John Larson, Sara Azriel, Dan Dodd

August 22: Jack &Jessie Gauthier, Kala Farnham, John Faraone
PROVIDENCE FOLK FESTIVAL
SUNDAY, August 30
Noon - 6PM

The First annual Providence Folk Festival will present some of the finest acoustic folk performers and singer-songwriters in the area. Two stages of music. Full schedule TBA, check
www.HearInRhodeIsland.com
for more information.