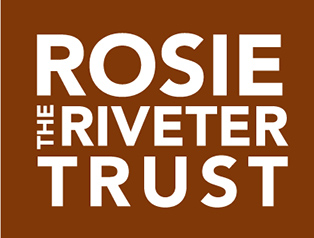 Purchase "Rosie" Memorabilia
Click here for the Rosie Home Front Store

The Rosie the Riveter Trust
Our friends group, the Rosie the Riveter Trust, supports the park by managing the bookstore located in the Visitor Education Center. The Trust also is involved in fundraising, sponsoring special events and technical assistance for the National Historical Park.
Visit their website, click here...