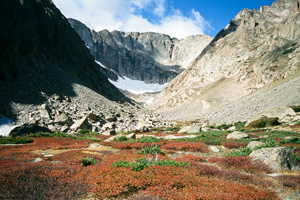 NPS
Wilderness Act of 1964
What does wilderness mean? In 1964, the United States Congress passed a law known as the Wilderness Act, which created a National Wilderness Preservation System to provide an "enduring resource of wilderness" for future generations. President Lyndon Johnson signed the Wilderness Act into law on September 3, 1964.
Wilderness, according to the Wilderness Act, "...in contrast with those areas where man and his own works dominate the landscape, is hereby recognized as an area where the earth and its community of life are untrammeled by man, where man himself is a visitor who does not remain."
The Wilderness Act goes on to describe wilderness as a place "retaining its primeval character and influence" where there are "outstanding opportunities for solitude." When the Wilderness Act established the National Wilderness Preservation System, most of the wilderness areas created under the Act were located in the Western U.S. Today, there are designated wilderness areas in 48 states.