Lane Closure: Rock Creek & Potomac Parkway Southbound in the area of the K Street ramps

Sept 29 - Nov 30, weekdays, 9:45am - 2:45pm and 9pm - 5am, right southbound (curb) lane closure in the area of the K Street exit ramp to accommdate work on the Whitehurst Freeway bridge over the Rock Creek and Potomac Parkway. More »
Evening Lane and Road Closures, Beach Drive

DC Water crews will be performing sewer inspections on Beach Drive NW from 9:00 pm to 5:30 am through November 28, 2014. This work will require lane and road closures. More »
Plan Your Visit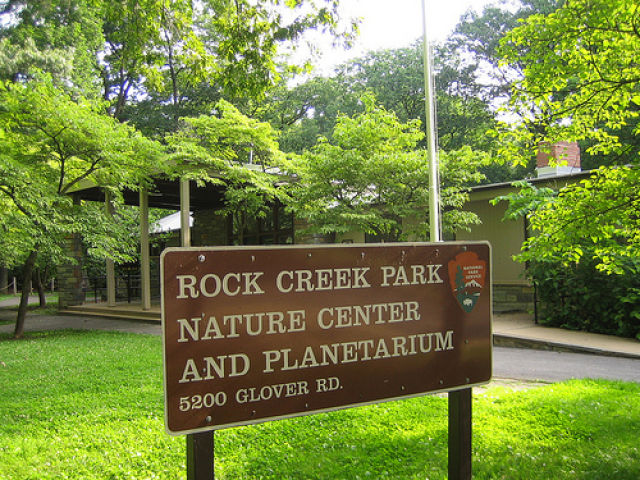 Start your park experience with a visit to the Nature Center or Peirce Mill. Friendly staff are on hand to answer your questions and help you plan your visit.
Click on the link at left for a listing of things to do in Rock Creek Park.
Below is a short list of sites administered by Rock Creek Park.


Ranger-led programs

Learn about the natural and cultural features of Rock Creek Park. Join a park ranger for a unique exercise or astronomy program. Read More

Enjoy Wildlife Factoids on Facebook

"Like" and Follow us on Facebook. Stay up-to-date on park happenings, fun facts, and ranger videos. Read More

Carter Barron Amphitheatre

Carter Barron Amphitheatre information and performance schedules Read More
Did You Know?

It takes light 8 minutes and 18 seconds, traveling at 186,000 miles per second to cover the 93 million miles from the sun to the earth. You can learn more amazing astronomy facts at the only planetarium in the NPS in Rock Creek Park. More...