Road Closure: Rock Creek & Potomac Parkway, Saturday March 15, 6 thru 11 a.m.

The Rock Creek and Potomac Parkway will be closed from 6:00 a.m. through 11:00 a.m. on Saturday, March 15 for the Rock and Roll Marathon. The P Street on ramp will be closed from 1:00 a.m. to 11:00 a.m. More »
Road Closures during Rock Creek Park Deer Reduction Operations

Temporary night-time road closures will be in effect during reduction activities which may occur January 2 through March 31, 2014.
Rock Creek and Potomac Parkway Lane Closures and Construction Update Winter 2013/2014

Construction work on Rock Creek and Potomac Parkway at Waterside Drive continues. There will be lane closures between rush hours to accommodate work on the roadway, multi-use trail and infrastructure. More »
Plan Your Visit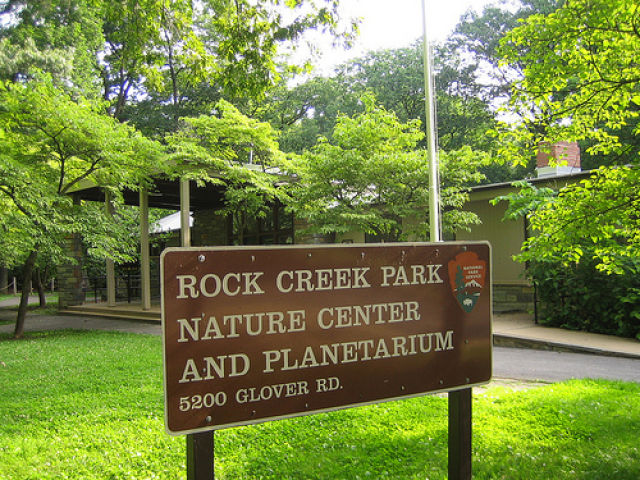 Start your park experience with a visit to the Nature Center or Peirce Mill. Friendly staff are on hand to answer your questions and help you plan your visit.
Click on the link at left for a listing of things to do in Rock Creek Park.
Below is a short list of sites administered by Rock Creek Park.


Ranger-led programs

Learn about the natural and cultural features of Rock Creek Park. Join a park ranger for a unique exercise or astronomy program. Read More

Enjoy Wildlife Factoids on Facebook

"Like" and Follow us on Facebook. Stay up-to-date on park happenings, fun facts, and ranger videos. Read More

Carter Barron Amphitheatre

Carter Barron Amphitheatre information and performance schedules Read More
Did You Know?

President Lincoln came under enemy fire on July 12, 1864 at the Battle of Fort Stevens in northern Washington, DC.