International Migratory Bird Day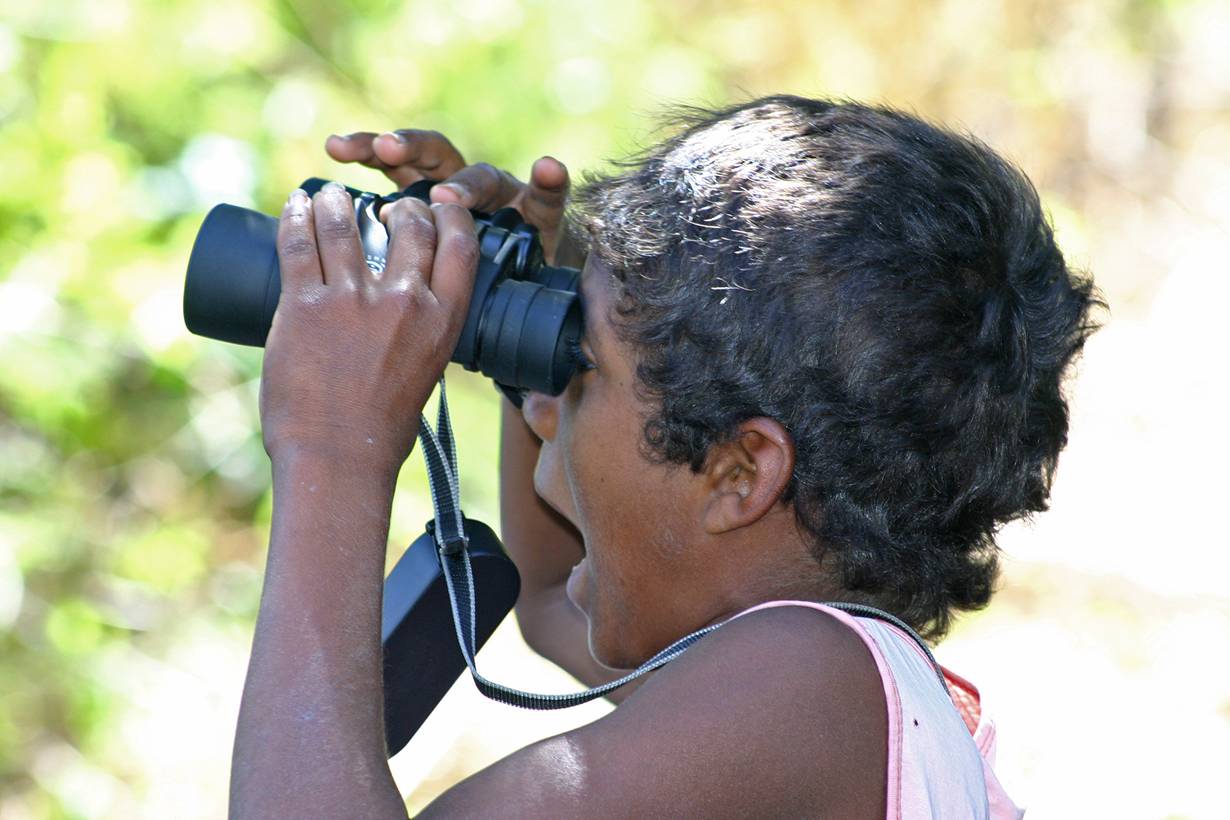 Photo courtesy of American Birding Association.
Save the date for the 2013 International Migratory Bird Day (IMBD) Festival on Saturday, May 11. Sponsored by Rock Creek Park and the Smithsonian Migratory Bird Center, IMBD at the Nature Center will feature guided bird walks, live raptor programs, children's activities, performances from local schools as well as Latin American dance groups, a special planetarium program focusing on bird constellations, healthy Latin American food, and more. Get outdoors, learn about migratory birds and how they connect the Americas, and participate in bird conservation.
SCHEDULE OF EVENTS
7:00 a.m. Early Morning Bird Hike
9:00 a.m. Festival begins
9:45 a.m. Binocular and Field Guide Demonstration
10:30 a.m. Brent Elementary School Musical Performance
10:30 a.m. Family Bird Walk
10:45 a.m. Binocular and Field Guide Demonstration
11:00 a.m. Folkloric Dance Performance from Bolivia - Alma Boliviana
11:00 a.m. Advanced Bird Walk
11:30 a.m. Family Bird Walk - Spanish translation available
11:45 a.m. Binocular and Field Guide Demonstration
12:00 p.m. Jamestown Elementary Musical Performance
12:30 p.m. Birds of Prey Demonstration
12:45 p.m. Binocular and Field Guide Demonstration
1:00 p.m. Caribbean and Andean inspired Music Performance - Tierra Morena
1:00 p.m. Birds of the Night Sky
1:30 p.m. Family Bird Walk - Spanish translation available
1:45 a.m. Binocular and Field Guide Demonstration
2:00 p.m. Dance Performance - Los Quetzales Mexican Dance Ensemble
2:00 p.m. Advanced Bird Walk
2:30 p.m. Birds of Prey Demonstration
2:30 p.m. Family Bird Walk
ACTIVITIES (9:00 a.m. to 3:00 p.m.)
Bird banding demonstrations
Great Migration Challenge - children's activity
Bird Quest - children's activity
Bird wing-span banner - children's activity
Kids' crafts
Bird-focused scavenger hunt in the Nature Center
Merit badge activities for scouts
Healthy Latin American food
Special Eastern National Bookstore Sale
EXHIBITORS (9:00 a.m. to 3:00 p.m.)
Junior Duck Stamp Program, Earth Conservation Corps, National Audubon Society, District Department of the Environment, DC Audubon, City Wildlife, National Park Service, Smithsonian Migratory Bird Center, U.S. Fish and Wildlife Service Office of Migratory Bird Management, U.S. Forest Service Nature Watch Program, Environment for the Americas, Earth Conservation Corps, Rock Creek Conservancy
STORY IDEAS FOR NEWS AND MEDIA
- The DC area is home to a diverse Latin American community…..of birds. These avian Latinos are the exotic summer residents of the city. Maintaining dual citizenship, they wing their way to their country of birth for the summer to breed and raise the next generation of globetrotting birds. Afterward they faithfully return to their second homes south of the border--or multiple borders in many cases--for the winter.
- Birds that breed in the US and Canada and winter in tropical Latin America are referred to as Neotropical migratory birds. There are about 50 species of Neotropical migrants that breed in the greater Washington, DC metro area. An additional 45 species pass through our area en route to summer homes located as far north as the Arctic tundra.
- During a single two to three week period each spring and without venturing more than two hours by car, an avid bird watcher in our area could see birds hailing from every Latin American country from Mexico to Argentina. On a single day in early May, one can find dozens of species of these long distance travelers in Rock Creek Park alone.
- The wood thrush, a Neotropical migratory bird that winters in Mexico and Central America is the official bird of Washington, DC. It nests in Rock Creek Park and other forests in our region. The Wood thrush has a flute-like song, which is actually a one-bird duet. Unfortunately they are often unsuccessful in nesting attempts due to a suite of predators (raccoons, possums, crows, and jays ) whose numbers are unnaturally abundant in fragmented forests and in the proximity of people. They are also hard hit by Brown-headed cowbirds that sneak their eggs into the nests of thrushes and other species, relying on the unsuspecting foster parents to raise their young for them, usually to the detriment of the host parents' young. The wood thrush is also impacted by deforestation in areas where they winter in Latin America. (more on the wood thrush: http://nationalzoo.si.edu/scbi/migratorybirds/featured_birds/default.cfm?bird=Wood_Thrush)
- Local Latin American dance groups and musicians will perform to highlight the fact that many of the birds that nest in our area during the summer spend most of the year in Latin America.
- Students from Jamestown Elementary (in Arlington) and Brent Elementary (Washington, DC) will perform songs inspired by birds written by Mike Nobel, a very talented educator and musician from Maine (http://woodthrushsongs.webs.com/). These students participate in the Smithsonian's Bridging the Americas/Unidos por las Aves program which partners classes in the US with classes in Latin America. The students learn and communicate about the migratory birds that connect their communities and about the need to protect the habitats the birds depend on throughout the year. In addition to inspiring appreciation and stewardship of birds, the program promotes cross-cultural understanding between the partnered classes through exchanges of drawings, letters, and other creative materials.
- Washington, DC is the recipient of a grant from the Urban Conservation Treaty for Migratory Birds program of the US Fish and Wildlife Service. See link below for info on this program. Alicia King at US FWS is the contact for more info on the Urban Bird Treaty program: alicia_f_king@fws.gov. http://www.fws.gov/migratorybirds/Partnerships/UrbanTreaty/urbantreaty.html (The financial support for the IMBD festival at RCP indirectly originates from this funding source. The District Dept of the Environment is the conduit for dispersing the Urban Bird Treaty program funds to partnering organizations, including Environment for the Americas which received some of this funding to promote IMBD in DC. EFTA in turn made this funding available for our IMBD event at Rock Creek Park.)
- An annual census of birds in Rock Creek Park which began in the late 1940's provided some of the earliest data indicating declines in Neotropical migratory bird species. The number of migratory songbirds breeding in the park has dropped by 70% over the past half century.
- Rock Creek Park is a magnet for migratory birds and thus a mecca for birders in the Washington, DC region during spring and fall migration. Daily updates of the birds seen and heard there appear on local birder list serves. Spring migration peaks in early to mid-May, so visitors to the May 11 festival should have the opportunity to see and hear dozens of colorful warblers, orioles, thrushes, vireos, tanagers, and more.
- Birds are a significant cultural, scientific and economic value to the United States and around the world. Washington area residents should become aware that birds migrate along flyways in which significant urban areas have been developed. Critical bird habitat is often interspersed within these metropolitan areas, providing much needed rest areas for migrating bird populations to feed and breed. Public awareness about these issues helps build and maintain support for natural areas that help to sustain birds as well as all wildlife in these urban settings. IMBD education helps build awareness and support for conservation projects, and support for partnerships that are critical to the long term sustainability of migratory birds.
Enjoy Wildlife Factoids on Facebook

"Like" and Follow us on Facebook. Stay up-to-date on park happenings, fun facts, and ranger videos. Read More

Birding in the Park? Here's our Master Bird Checklist

Rock Creek Park is an oasis for birds, and birders! Download a copy of our bird checklist and see how many birds you can identify on your hike. Read More

International Migratory Bird Day Festival Flyer

Download our IMBD Festival flyer and spread the word. Email us for a Spanish flyer.