Things To Do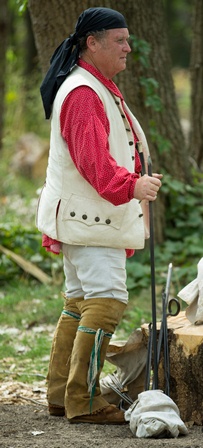 The Habitants of Frenchtown
Join us on Sunday, March 30, 2014 at 1 pm for author Ralph Naveaux's Power Point presentation on "The Habitants of Frenchtown". Learn what life was like over 200 years ago for the French-Canadian settlers at the River Raisin. Ralph will discuss French customs, lifestyle, clothing, food, etc...
Ralph is author of "Invaded on all Sides" and is on the Michigan Commission on the Bicentennial of the War of 1812 and a member of the French-Canadian Heritage Society of Michigan. He has earned degrees in history and administration from Michigan State University, and in French from Eastern Michigan University.
CITY OF MONROE
NATIONAL PARKS SERVICE
RIVER RAISIN NATIONAL BATTLEFIELD PARK FOUNDATION
Michigan Natural Resources Trust Fund Applications
Public Input Session
Monday, March 24, 2014
6:00 p.m. to 8:00 p.m.
River Raisin National Battlefield Park Visitor Center
1403 E. Elm Street, Monroe
The City of Monroe, in partnership with the National Park Service and the River Raisin National Battlefield Park Foundation, is proposing to seek grant funding from the Michigan Department of Natural Resources to extend the existing Riverwalk and purchase properties within the River Raisin Heritage Corridor- East project area from willing sellers. The public may view and have input into the proposed project and properties that could be acquired by the City as a part of the development.
Did You Know?
During the War of 1812, after seizing eastern Maine and ravaging the New England coast, British troops invaded the Chesapeake, causing a frantic U.S. retreat in Maryland that was dubbed "the Bladensburg races." The British then marched into Washington, which American officials had hastily abandoned, leaving behind a formal dinner set at the White House. British troops devoured the victuals and wine before burning the White House, Congress, and other buildings. More...