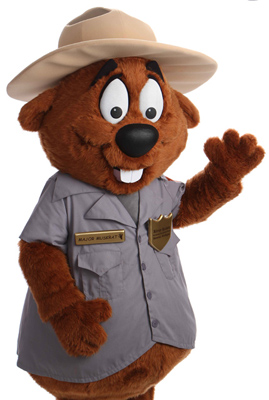 Become a Junior Ranger!
Become an official River Raisin National Battlefield Park Junior Ranger by completing some fun activities that encourage your direct experience and discovery at our national park. You will join Major Muskrat's Militia and earn a badge with his image on it. It's fun for the whole family! Stop in the visitor center and ask the ranger how you can become a Junior Ranger today!
What is a Junior Ranger?
A junior ranger is someone who, after completing the requirements, promises to take care of all the resources at our national parks. The Junior Ranger program is a fun way to learn about how you can help protect the parks; just like our park rangers!
How does it work?
While visiting the park, stop by the visitor center to get your activity booklets. The booklets are FREE! Complete the activities and requirements and bring your booklet with completed activities, and a ranger will review your book with you.
When your booklet is completed, you will receive a Junior Ranger badge!
Best of all, you will have gained valuable knowledge in the stewardship of our national parks and that's what we really want! The more we all share in caring for our environment, the healthier the Earth will be... and the healthier the Earth, the happier all of us will be. Remember, it's all for our children's children's children... and beyond!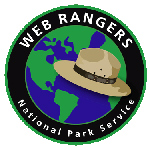 Be a WebRanger!
As a WebRanger, you'll learn what park rangers do to help protect our natural resources and our cultural heritage. You'll also learn how park rangers observe and discover new things about our national parks, things to share with visitors like you.