For Kids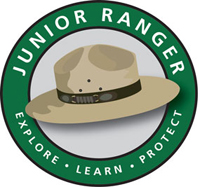 Become a Junior Ranger!
Looking for a way to explore a national park? Become a Junior Ranger! Children will earn a certificate and a Junior Ranger patch or badge when they participate in this fun and engaging activity.
Richmond National Battlefield Park has two Junior Ranger booklets, one for the Tredegar Iron Works and one for the battlefields. Come join us and become a National Junior Ranger!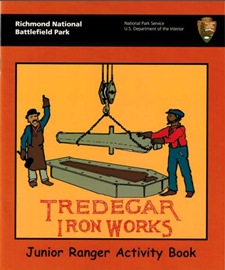 Tredegar Iron Works
To become a Junior Ranger at Historic Tredegar, come to the visitor center at 470 Tredegar, Richmond 23219, pick up a Junior Ranger activity booklet and start your quest to explore, learn and discover more about Richmond and the Civil War. Once you have completed the booklet, return to the visitor center to receive your Junior Ranger Badge.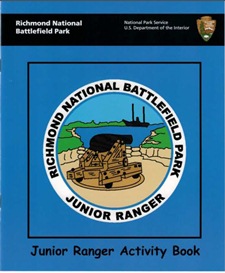 Richmond National Battlefield Park
Pick up a Junior Ranger booklet at the Tredegar, Cold Harbor or Chimborazo visitor center. Explore the battlefields and visitor centers to discover stories of courage, loss and bravery. Return the completed booklets to any of the visitor centers to receive a badge or patch.


Did You Know?

Nine generals were killed or died from wounds received in the battles for Richmond. Only one was a Union officer—Hiram Burnham. Confederates that fell were Robert Hatton, Richard Griffith, JEB Stuart, James Gordon, Victor Girardey, John Chambliss, John Gregg and George Doles.