Rainbow Bridge Centennial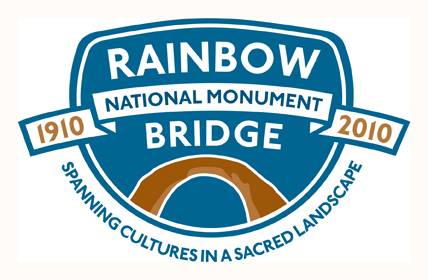 Less than ten months after the discovery expedition to Rainbow Bridge, President William Howard Taft proclaimed the site a National Monument under the 1906 Antiquities Act.
Rainbow Bridge NM was set aside on May 30, 1910 by President Taft because the natural bridge itself "...is of great scientific interest as an example of eccentric stream erosion, and it appears that the public interest would be promoted by reserving this bridge as a National Monument..."
Although Rainbow Bridge itself has not changed in the past 100 years, the way we visit has changed dramatically. In the early days of the National Monument, a visit to Rainbow Bridge involved a substantial hike from Navajo Mountain. When Lake Powell was built in 1963, it created a new way to visit the bridge - by boat. Today, over 90,000 people visit Ranbow Bridge National Monument annually.
In the winter and spring of 2010, the park commemorated 100 years of Rainbow Bridge National Monument.
Read a timeline about the human history of Rainbow Bridge here.
Did You Know?

This "Cowboyglyph" of a steer is easy to see from the trail to the observation area. Even though this glyph was made in only the last 100 years, it is no longer appropriate to make carvings of any kind on the canyon walls. In fact, it is illegal.