Pacific Islander Heritage Day 2014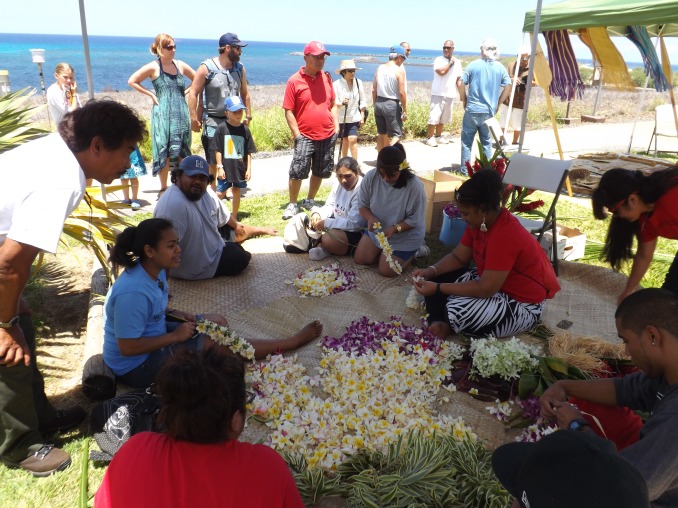 When: Saturday, April 26, 2014
Location: Visitor Center
Time: 10:00 AM to 3:00 PM
Fee Information: FREE

In honor of National Asian American and Pacific Islander Heritage Month 2014, the park will be offering a special program celebrating the traditional Pacific Island cultures of Samoa, Micronesia, Marshall Islands, Palau, Hawaii and others. Pacific Islander Heritage Day will feature various cultural demonstrations and activities, including lauhala weaving, coconut weaving, music, games, canoe rides, dance, special presentations, traditional weapons displays, and more!
This event is being sponsored by the Hawaii Pacific Parks Association, Micronesians United - Big Island, the Univeristy of Hawaii at Hilo Pacific Islander Student Center and the Royal Order of Kamehameha - Kohala Chapter. Park Superintendent Daniel Kawaiaea invites the public to attend this free event.
Contact Name: Ben Saldua
Contact Phone Number: 808-882-7218 ext 1004
Email Us
Did You Know?

The Flag of the Kingdom of Hawai'i was commissioned by Kamehameha the Great in 1816. Prior to that time, the British "Union Jack" was the unofficial flag of Hawai'i. Kamehameha had been given the British flag by Captain George Vancouver to commemorate an important agreement the two had made.