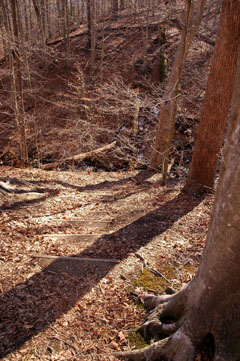 National Park Service
Little Run Loop Trail (0.6 miles; 1 km)
Little Run Loop Trail is a short, but moderate trail that starts behind Turkey Run Education Center and meets up with High Meadows Trail. The trail is blazed yellow and is perfect for a short hike with good views. The circle-like nature of this trail, and its many connections with other trails, can make it confusing. Be sure to follow the posted signs and trail blazes on your hike.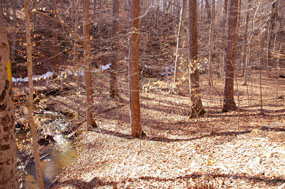 National Park Service
As you descend you will come upon Turkey Run Ridge and a small tributary of South Fork Quantico Creek.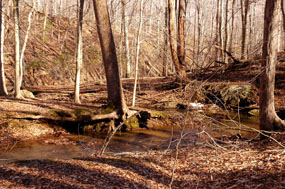 National Park Service
As you follow the trail you will also follow a small tributary and cross over a few footbridges until you meet up with
High Meadows Trail
.