NO FIREWORKS

Reminder to park visitors. Fireworks are prohibited at Prince William Forest Park.
Oak Ridge Campground Site A29 closure

Oak Ridge Campground site A29 will be closed until safety concerns have been mitigated. Please do not use that site until it has been reopened.
Warm Wet Spring = More Ticks

Please check yourself and your pets for ticks continually during and after your visit. Ticks are less prevelent if you stay on trail or in mowed areas. Wearing light colored clothing helps you spot them before the attach.
Firewood

Outside firewood is prohibited in Prince William Forest Park, unless it is certified USDA 'bug free' firewood. Dead and downed wood may be collected from designated areas for use while in the park. Help us protect the forest from invasive species!
Visitor Center Remodel 2014

Over the next several months there will be new changes coming to the Visitor Center. Presently we are remodeling the bookstore area to give it more of a country theme. Next the exibit area will get all new exhibits. Thank you for your patience and support
Heritage Festival 2012
On Saturday, October 13, 2012 from 11 am to 4 pm, the Prince William Forest Park Heritage Festival will celebrate the park's history as colonial-era farmland, a Civilian Conservation Corps work camp, and a World War II era spy training camp. The festival will take place in historic Cabin Camp 3, which is one of 5 historic cabin camps in the park. These historic camps led to the park being nominated to the National Register of Historic Places. There will be a food vendor on site with light refreshments for sale.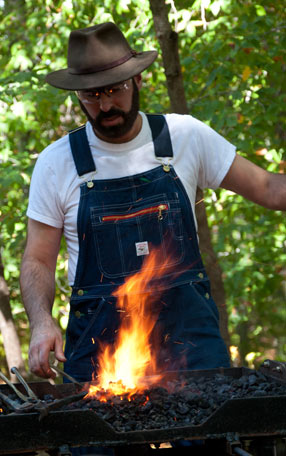 Civilian Conservation Corps Crafts:
From 1935 to 1942, over 2,000 men of the Civilian Conservation Corps built Prince William Forest Park from the raw materials that they found on the land. Watch demonstrators exhibit some of the skills of the CCC including: hand-hewn log making, on-site cabin restorations, cross-cut saw and masonry demonstrations.
Blacksmithing by Black Forest Artworks
Woodworking and Masonry Demonstrations by The National Park Service Historic Preservation Training Center
Cross-cut Saw Demonstrations by Potomac Appalachian Trail Club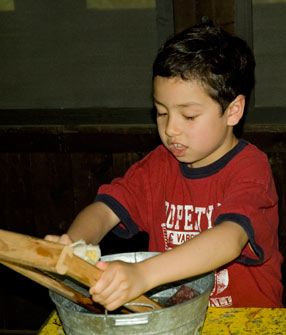 Children's Crafts & Games:
Get your hands dirty! Make your own candle and bar of soap to take home! Learn to play hopscotch, jacks, red rover and other group games. Introduce your children to the world before video games and how much fun they can have by interacting with other children in the great outdoors. Try your hand at making a paper sail boat and see if it floats in our pond. Listen to our storyteller take you to far, far away places in your imagination!
Facepainting provided by Lets Make A Face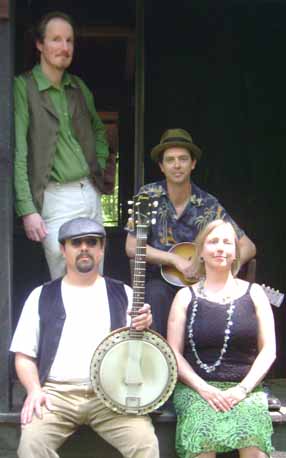 Mess Hall Main Stage:
There is no better way to connect to history than through music. The Heritage Festival is proud to welcome back Ester Haynes with Hokum Jazz, Bob Perilla's Big Hillbilly Bluegrass who both performed at the first annual Heritage Festival five long years ago. The music will be performed from 11:30 to 4, with an exact schedule soon to be posted.
Bob Perilla's Big Hillbilly Bluegrass has been entertaining music fans for over 12 years on three continents. Enjoy an exciting blend of hard-driving bluegrass along with country, folk and original material.
Esther and Hokum Jazz perform lively, vintage blues, jazz, and swing.
An last but not least, Mike Dougherty will return for a second year to provide his wonderful musical stylings throughout the event. Mike's steel string acoustic guitar stylings and syncopated rhythm are a highlight of the event.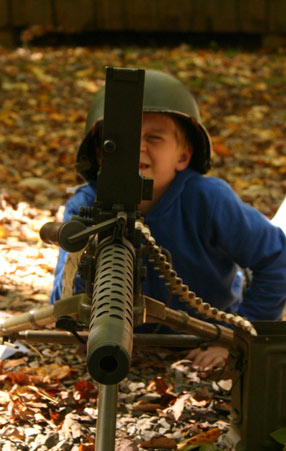 World War Two Memories:
Prince William Forest Park was a secret training area of the World War II spy agency, the Office of Strategic Services, from 1942-45. Local collectors will be on hand to showcase their WWII era collections of jeeps, weapons, and memorabilia. You can also try your hand at Morse Code thanks to the Morse Telegraph Club.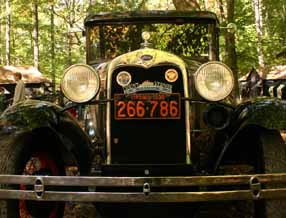 Antique Cars:
Join Antique car clubs and private collectors from around the region who want to show off their historic wheels. Has your child ever seen a Model A? How about an antique or vintage RV? Heritage Festival is a great place to explore the wonders of the golden days of autotouring and camping.
There's More!!!!
Learn about the Civil War history of the Fredericksburg/Northern Virginia area with a living history demonstration by a ranger from Fredericksburg-Spotsylvania National Military Park.
Explore the park history exhibits to learn everything about from the earliest inhabitants of Prince William Forest Park lands to its recent nomination to the National Register of Historic Places.
Listen to the sounds of history with an antique radio display from the National Capital Radio and TV Museum.
Learn about the fascinating history of medicine in the 19th century with a display from the Hugh Mercer Apothecary Shop from downtown Fredericksburg.
Also enjoy wandering through informational tables from many groups and organizations in our local area including the Virginia Bigfoot Research Organization who will share their tools and techniques for researching the mysterious bigfoot in Virginia.
The Company Store:
Eastern National, our park cooperating association, will be on site selling items that help tell the story of Prince William Forest Park. Theme-related items such as books, music, paper doll kits, games, snacks, and more will be on sale for you take home with you. Visit their e-store to shop online!
Logistics:
Cost: The only fee for Heritage Festival is the $5/vehicle entrance fee to the park which is valid for 7 days. Active Duty Military can pick up their FREE annual entrance pass to all National Parks at the event and enter the event for free!
Directions: Prince William Forest Park is located at I-95 Exit 150b (Joplin Rd - 619w). Once off of the highway and traveling westbound on Joplin Road the park is your second right. Parking will be on Williams Ballfield and you will take a quick shuttle bus to the event site. Handicapped visitors may drive directily to the event site to be dropped off.
Can I walk? Once you have parked your car, you can hike a short, 1.4 mile gravel road to the event site. There will be park rangers and maps on hand to provide directions.
Can I bring my dog? Leashed pets are certainly welcome and must remain under control at all times.
Can I bring my own picnic lunch? There will be picnic tables at the event site so you are more than welcome to bring your own lunch or to buy lunch and snacks from the vendor.
Did You Know?
At over 15,000 acres, Prince William Forest Park protects the largest example of eastern Piedmont forest ecosystem (one of the most heavily altered ecosystems in North America) in the National Park System.