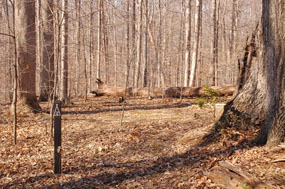 National Park Service
Chopawamsic Trail (2.2 miles; 3.5 km)
Chopawamsic is a moderately-difficult trail located in the Chopawamsic Backcountry. The backcountry also offers rustic campsites. In order to access this area, you must stop by the visitor center between 9:00 a.m. and 5:00 p.m. to obtain a key and permit.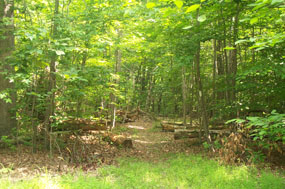 National Park Service
Chopawamsic Trail is blazed with white markings. Along the way you will notice yellow blazed trails. These side trails are for individual campsites and are not marked on the park map.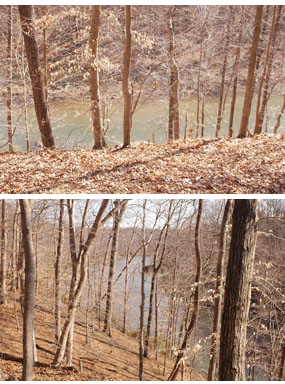 National Park Service
About 25 minutes down the trail, you will come upon a view of Brenkenridge Reservoir and Chopawamsic Creek.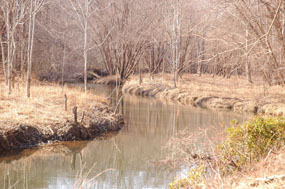 National Park Service
The trail then dips down toward the creek for a few minutes and ascends back up into the woods.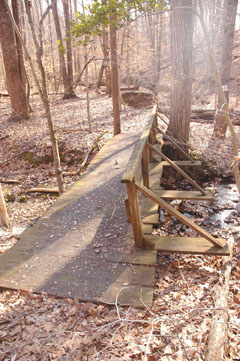 National Park Service
From the creek, it is about 1.5 miles back to the Chopawamsic parking area. Throughout the rest of your hike you will pass over a few tributaries (shown right).