Virtual Tour

Welcome to the Cabin Camp Virtual Tour of Prince William Forest Park. This tour will enable visitors and potential guests to take an inside look at our historic cabins that were constructed by the Civilian Conservation Corp during the 1930's and used by the Office of Strategic Services (OSS) during WWII for training. Today the historic cabins are available for park visitors to rent.
The Virtual Tour pages require Adobe Flash Player to preview. If you do not have Adobe Flash Player you can download it here. Because of the format it may be slow for those who are using dial up as a means to access the internet. Please be patient.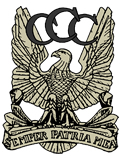 Click here
to access the Virtual Tour site.