Bridges of Prince William Forest Park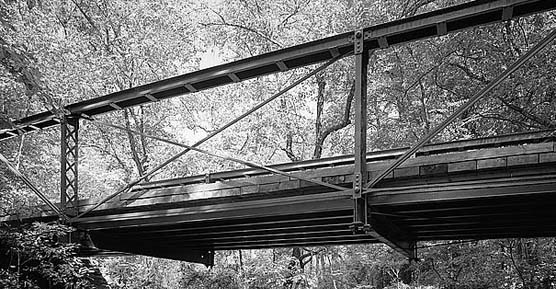 HAER
There are two historically signifigant bridges within Prince William Forest Park. Click on the links below to find out more about their history and construction.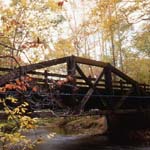 NPS Photo
South Fork Quantico Creek Bridge

Originally constructed in 1939 by the Civilian Conservation Corps (CCC), the
South Fork Quantico Creek Bridge
design and construction represents a renewal of interest in rustic forms of architecture that also influenced the construction of this bridge. This style highlighted the use of "native" materials: readily available in the surroundings and natural to a park's environment.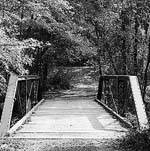 HAER
North Fork Quantico Creek Bridge
The
North Fork Quantico Creek Bridge
is representative of a common bridge type that became indigenous to the late nineteenth to early twentieth century landscape of America: a low Pratt pony metal truss bridge. The bridge predates the park's development and existence, yet its present use as a trail bridge is in keeping with the original intention of Prince William Forest Park as a preserved wilderness. As one of the last physical remnants remaining from the mining activities in this region of Prince William County, the bridge can also be linked to earlier land use in the area.