Presidio Golf Course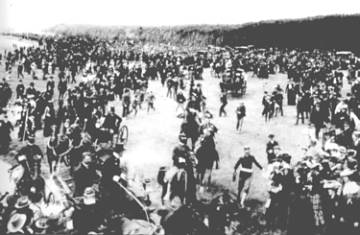 Founded in 1895 by the private San Francisco Golf and Country Club, the original 9-hole Presidio Golf Course was one of the earliest courses on the West Coast. During the Spanish American War the course remained open, but was extensively used for training and drill. After the 1906 earthquake, a refuge camp was established here. In 1910, the course was expanded to 18-holes. The course was open only to officers and members of the Presidio Golf Club prior to base closure. Today, the course is open to the general public.
Did You Know?
French Marshal Ferdinand Foch, supreme commander of the allied forces during World War I, visited Crissy Field in 1921 and declared it "The last word in airfields."