Post Interfaith Chapel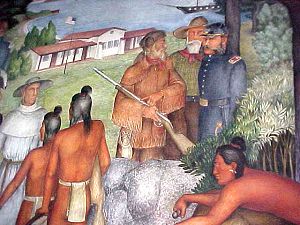 Built in the early 1930s, this cruciform-shaped sanctuary is a fine example of Spanish Colonial Revival style architecture, with features that embellished early mission churches. Stained glass windows depict virtues of military character, and a large wall mural by Victor Arnautoff (famed Coit Tower muralist) depicts the peacetime activities of the Army. The Chapel is now available for public ceremonies, weddings, events, and memorials, and is under the stewardship of the Interfaith Center at the Presidio, a nonprofit corporation organized for the purpose of interfaith collaboration and friendship. Call 415-561-3930 to confirm open hours: Mondays through Thursdays.
Did You Know?
In the three days following the 1906 earthquake, the Army's refugee camps at the Presidio issued 3,000 tents, 12,000 shelter halves, 13,000 ponchos, 58,000 pairs of shoes, and 24,000 regulation blue shirts.