Places To Go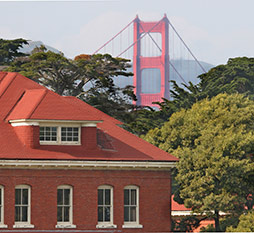 Help us move toward a more environmentally friendly future by leaving your car behind and riding the free Presidio shuttle when visiting the Presidio.
In Golden Gate National Recreation Area


Did You Know?
Held to celebrate the completion of the Panama Canal, the 1915 Panama-Pacific International Exposition drew thousands of visitors to today's Marina district and Presidio bayfront.