Crissy Field Marsh and Beach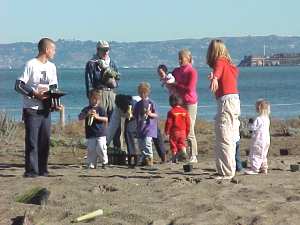 Crissy Field is the premier recreation area on the Presidio. The Golden Gate Promenade provides access to the newly restored tidal marsh and beaches along the bay shore. Whether your walking, running, biking or merely contemplating at the shore, you can enjoy the expansive views, water birds, native plants and sandy beaches along Crissy Field. You also can volunteer to help with the native plant restoration.

Visit Crissy Field
Find out more about visiting Crissy Field and learn what other opportunities are available through the Golden Gate National Parks Conservancy, partner of the GGNRA. More...
Did You Know?

The Presidio occupies 1,491 acres in northern San Francisco and welcomes over five million visitors annually.