Crissy Field Center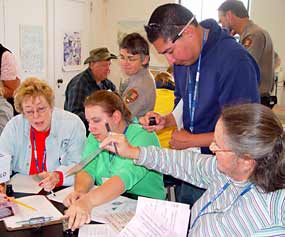 National Park Service, GGNRA
The Crissy Field Center has relocated to the East Beach area on Crissy Field while Doyle Drive is being rebuilt. The center offers a rich array of educational programs that focus on the convergence of urban and natural environments. Its mission is to promote multicultural perspectives, environmental stewardship, and community service.
The new Crissy Field Center is not open to the general public, but food and refreshments are available in Beach Hut Cafe; located in the same building.
Did You Know?
In 1776, Father Pedro Font wrote, "The port of San Francisco...is a marvel of nature, and might well be called a harbor of harbors...And I think if it could be well settled like Europe there would not be anything more beautiful in all the world."