Support Your Park
Thank you for your interest in supporting Pipe Spring National Monument. Your donation will enhance the programs and activities to protect park resources and provide visitor services for Pipe Spring National Monument. Philanthropic contributions continue to make a significant difference and we welcome and are grateful for your support.
Click here to see our list of recently completed projects in the Your Dollars at Work Section.
The park is able to accept direct donations. If you are interested in donating directly to Pipe Spring, you may contact the Superintendent for more information or send check made payable to DOI-National Park Service to:

Superintendent
Pipe Spring National Monument
HC 65 Box 5
406 North Pipe Spring Road
Fredonia, AZ 86022
(928) 643-7105



Did You Know?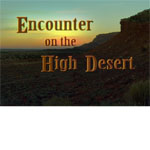 Pipe Spring National Monument has a new video! This video talks about the history and culture of the people who have utilized Pipe Spring: The Ancestral Puebloans, Kaibab Paiute, and the Mormon Pioneers. More...