West Cabin
West Cabin:

Pipe Spring was the headquarters of the Winsor Castle Stock Growing Company, the Southern Utah Tithing Office cattle herd, and later the Canaan Cooperative Cattle Company; all owned thousands of head of cattle.

Laborers were needed to manage the cattle. It is not known exactly how many cowboys worked for the various companies. Some worked year-round while others were hired seasonally for roundups and branding. Some cowboys at Pipe Spring worked to pay their annual tithe to The Church of Jesus Christ of Latter-day Saints. Cowboys remained an important part of Pipe Spring and Arizona Strip life through the early decades of the 20th century.



Did You Know?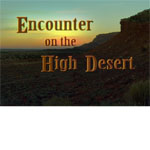 Pipe Spring National Monument has a new video! This video talks about the history and culture of the people who have utilized Pipe Spring: The Ancestral Puebloans, Kaibab Paiute, and the Mormon Pioneers. More...