Cultural History Mystery
Below are mystery objects from Pipe Spring's history. Click on the picture to see a bigger version of the object. Decide what it is, what it was used for and who used it. Click on the answer to find out how much you know about the past. Some of the answers have links to movies which need the

flash

plugin to play.

 

 

 

 

 

 

 

 

 

 

 

 

 

 

 

 

 

 

 

 
Did You Know?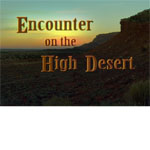 Pipe Spring National Monument has a new video! This video talks about the history and culture of the people who have utilized Pipe Spring: The Ancestral Puebloans, Kaibab Paiute, and the Mormon Pioneers. More...