A place of great natural beauty...
Piscataway Park is home to bald eagles, beavers, deer, foxes, ospreys, and many other species. To complement the surroundings, the park has, in addition to a public fishing pier and two boardwalks over fresh water tidal wetlands, a variety of nature trails, meadows, and woodland areas. The Park is also home to National Colonial Farm.
Did You Know?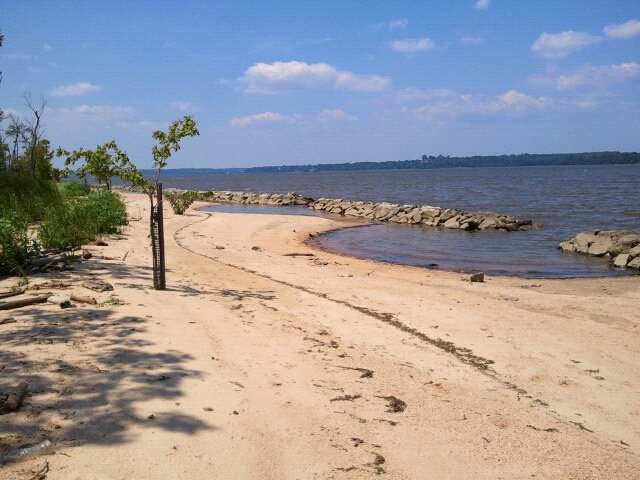 The Living Shoreline project restored 2,800 feet of shoreline creating two acres of spawning and nursery habitat for more than a dozen fish species, reduces shoreline erosion, improves water quality and provides protection for threatened Native American archeological sites nearby.