Grand Sable Dunes temporary closure to all public entry for visitor safety

Grand Sable Dunes are rapidly eroding into Sable Creek and Lake Superior. The area from the Ghost Forest Trail north to Lake Superior then along the shoreline to the west side of Sable Creek is temporarily closed. Follow closure signs for your safety. More »
Post Office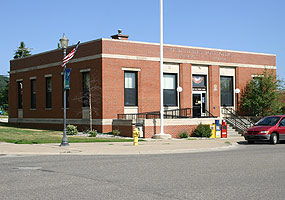 NPS photo by Ed Lasich
Pictured Rocks National Lakeshore is located on the south shore of Lake Superior between the communities of Munising and Grand Marais.
There are several post offices in the area.
E21815 Grand Marais Avenue, Grand Marais, Michigan 49839
10790N Grand Street, Seney, Michigan 49883
E12503 State Highway M-28, Shingleton, Michigan 49884
E9714 State Highway M-28, Wetmore, Michigan 49895
220 Elm Avenue, Munising, Michigan 49862


Did You Know?

The Grand Sable Dunes are a federally designated Research Natural Area. The five square miles of dunes are an unusual glacial kame terrace with overlying dunes caused by fluctuating lake levels over the centuries. The dunes are located in Pictured Rocks National Lakeshore, near Grand Marais, Mich. More...