Winter road closures

It's winter and most roads are closed by snow. Please use caution wherever you drive your vehicle, and never drive on snowmobile trails. More »
Post Office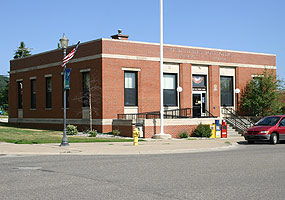 NPS photo by Ed Lasich
Pictured Rocks National Lakeshore is located on the south shore of Lake Superior between the communities of Munising and Grand Marais.
There are several post offices in the area.
E21815 Grand Marais Avenue, Grand Marais, Michigan 49839
10790N Grand Street, Seney, Michigan 49883
E12503 State Highway M-28, Shingleton, Michigan 49884
E9714 State Highway M-28, Wetmore, Michigan 49895
220 Elm Avenue, Munising, Michigan 49862


Did You Know?

The Schoolcraft/Munising Blast Furnace operated from 1869 to 1877. It produced many tons of pig iron for post Civil War continental expansion. Only ruins remain at this National Register of Historic Places site, located at Munising Falls in Pictured Rocks National Lakeshore. More...