Chapel Road

Chapel Road is flooding in a few places. For the 3.5 miles northwest of H58 the road is only passable with a four-wheel drive, high clearance vehicle. All other vehicles are sure to be stuck. With the wintery forecast, conditions will deteriorate.
For Kids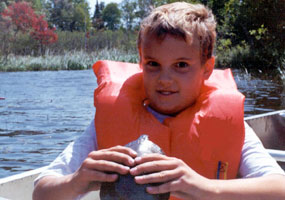 NPS photo
Kids Take Charge!
What if you asked your parents if you could help plan your visit to Pictured Rocks National Lakeshore? How would you do that? Here are a few ideas.

* First Step
Look at a lot of this website and find the information you and your parents are interested in. Show them how you can cruise around this site to get ready for your trip. What are you interested in? What do you want to see? Where do you want to go?

* Once You Are Here
Stop by one of the lakeshore visitor centers to get maps and information on weather, trails, places to see and things to do. Ask if anyone has reported any cool wildlife sightings lately. Ask them if there are any Ranger programs that day.

* Plan Your Day
How much time do you have? What do you and your parents want to see? If you plan to go on a boat cruise, how does that influence your schedule? Write out a list of things you want to see that day.

* Slow Down!
So many people rush from place to place and once home, their visit seems like a BIG BLUR! Encourage your parents to just sit down by a tree or by a cliff or at the beach and soak it all in! Get a picnic lunch from town and relax in a place you really like. No need to rush! Have another visitor take a picture of your whole family, so mom or dad are in the photo too.

* Keep Them Safe
Pictured Rocks is a beautiful place, but there are hazards for the unwary. Remind your parents to stay on the trails, read signs and bulletin board warnings, and watch for changes in weather. And above all - keep them back from the edge of the cliffs!

* At Day's End
Work with your parents to do a sketch or create a poem about your day in the park. HINT: Have each person in your family think of five words that describe your day, Write the words down, then organize them into a poem. Send the poem and your family photo to a relative who would enjoy knowing about your visit.

Have fun making memories!



Did You Know?

Several species of plants in the Buttercup Family are aquatic, growing underwater in lakes and ponds. A few are even amphibious, meaning that a single plant lives partly on sand along a shoreline and partly submerged. Such plants have runners, like a strawberry plant, and grow roots along the runners. The submerged leaves appear quite different from the ones growing in air.