Chapel Road

Chapel Road is flooding in a few places. For the 3.5 miles northwest of H58 the road is only passable with a four-wheel drive, high clearance vehicle. All other vehicles are sure to be stuck. With the wintery forecast, conditions will deteriorate.
Bicycling Information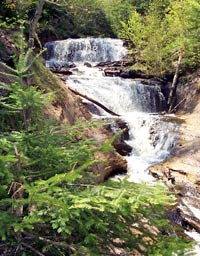 NPS photo
Bicycles are permitted on the visitor use roads when traveling with the flow of traffic. Bicycles, including mountain bikes, are not permitted on trails within Pictured Rocks National Lakeshore.

The Hiawatha National Forest and Grand Island National Recreation Area offer many opportunties for trail biking. Please contact the U.S. Forest Service for more information.


Did You Know?

On October 6, 1972, ceremonies in Munising marked the establishment of Pictured Rocks National Lakeshore, America's first national lakeshore. To symbolically link the park's two gateway communities of Munising and Grand Marais, water was poured from two glass containers into a third. More...