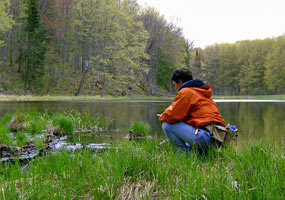 NPS photo / Gregg Bruff
Traditional recreation uses will continue including hunting, fishing, day hiking, overnight backpacking, canoeing, kayaking, cross-country skiing, snowshoeing and more.
Electric motors are permitted on Little Beaver and Beaver Lakes. Motor boats on Lake Superior are free to beach along the Lake Superior waterfront adjacent to the wilderness area.
No road closures will occur under this new wilderness area, and no lands will be added to the lakeshore.
Vehicle access and car camping will continue at Little Beaver Lake Campground because it is outside the wilderness boundary.