No Fires - Fire Danger EXTREME - No Fuego

No Fires in the campground, no smoking on the trails. Observe these rules to protect park resources. No se permite fumar en los senderos, tampoco se permite las fogatas en el campamento. Proteja los recursos del parque y respete las advertencias. More »
Fee Increase at Pinnacles National Park

On August 1, 2014 the 7 day entrance pass for Pinnacles National Park will increase to $10 for passenger vehicles and motorcycles; bicycle and pedestrian entry will increase to $5.00. The Pinnacles Annual Pass will increase on August 1 to $20.00. More »
Greater Roadrunner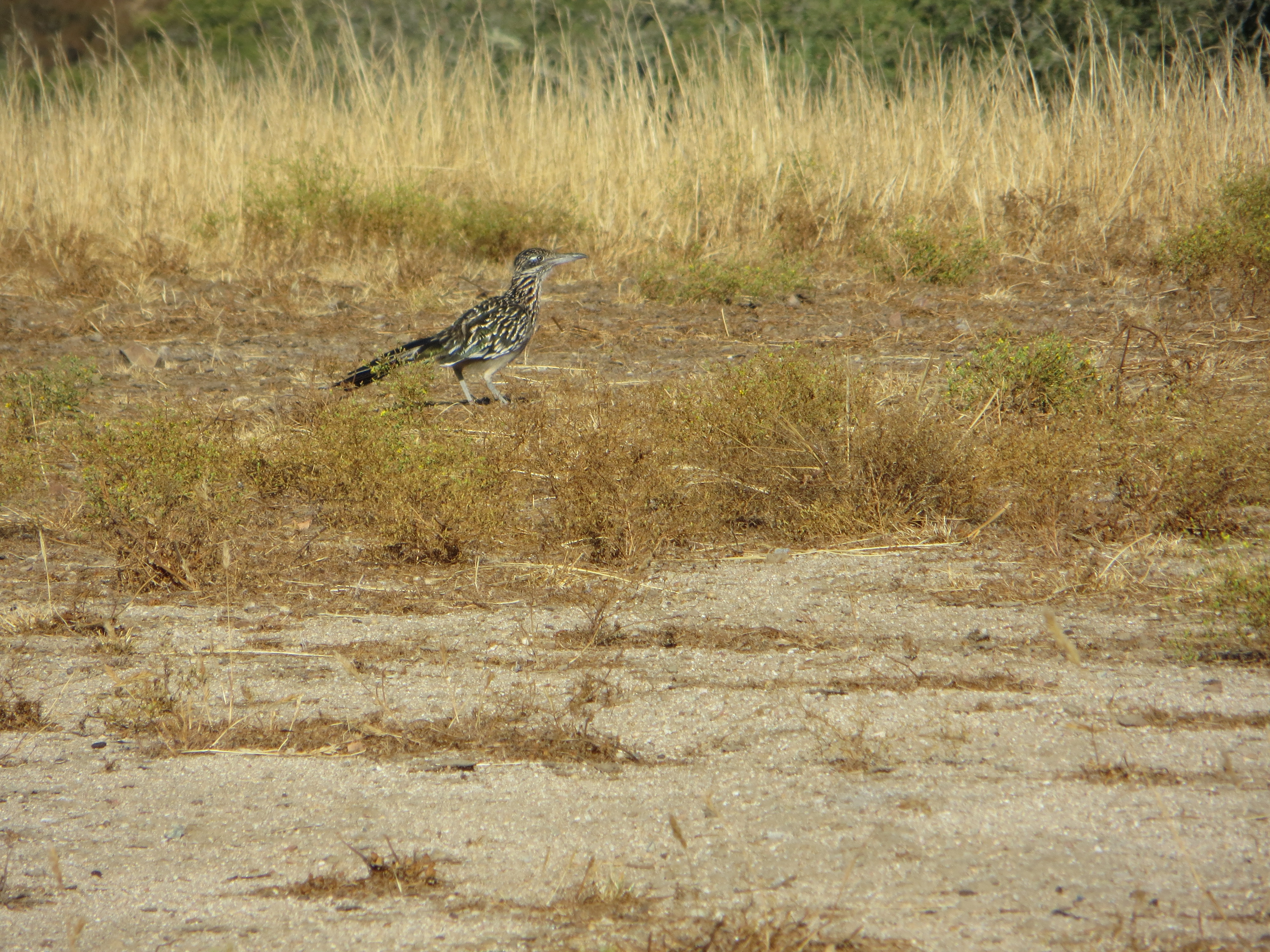 ©NPS/Carlo Arreglo
Greater Roadrunner Geococcyx californianus
This bird is in the same family, Cuculidae, as the three North American cuckoos, but it subsists on a very different diet: lizards and snakes. For pure observation entertainment, the Greater Roadrunner may very well be Pinnacles' ounce-for-ounce champion. Look for this resident bird and its characteristic shaggy crest and long tail on, well, the paved roads leading to both the East Side and West Side entrances, fence boundaries, and open areas. If you're fortunate, you'll see a roadrunner stalking prey, then dash off after it. During the breeding season, listen for its call, which resembles a whimpering dog.
Diet: Lizards, snakes (including rattlesnakes!), but also insects, spiders, rodents.
Wingspan: 22" Length: 23"
Did you know? Despite the ability to fly, a Greater Roadrunner will run after its prey and can reach speeds close to 19 mph. The bird also has its own version of a solar panel, turning its back to the sun to absorb solar energy, made more efficient by exposing the black skin on its back.
Did You Know?

National monuments are created by a presidential proclamation, and national parks are set aside by acts of Congress. Other units of the National Park System include recreation areas, seashores, national historic sites, and memorials.