No Fires - Fire Danger EXTREME - No Fuego

No Fires in the campground, no smoking on the trails. Observe these rules to protect park resources. No se permite fumar en los senderos, tampoco se permite las fogatas en el campamento. Proteja los recursos del parque y respete las advertencias. More »
Fee Increase at Pinnacles National Park

On August 1, 2014 the 7 day entrance pass for Pinnacles National Park will increase to $10 for passenger vehicles and motorcycles; bicycle and pedestrian entry will increase to $5.00. The Pinnacles Annual Pass will increase on August 1 to $20.00. More »
Canyon Wren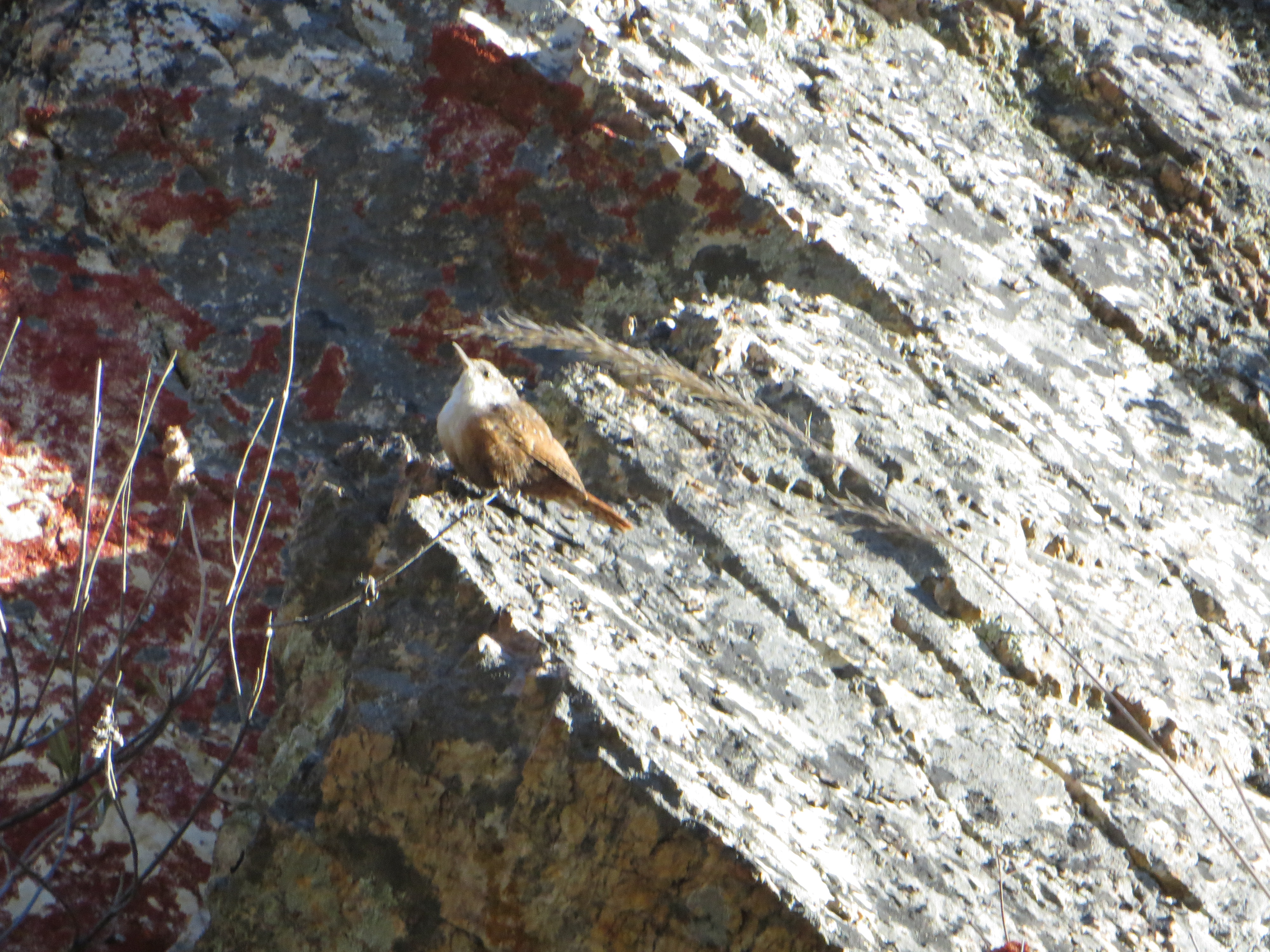 ©NPS/Carlo Arreglo
Canyon Wren Catherpes mexicanus
Haunting and melodious descending trills echoing off rock walls may be the only evidence you have of Canyon Wren as this small but stunning bird is often more heard than seen. With a rich rufous body, a striking white throat, and a long, slightly decurved bill, the Canyon Wren can be located near both sides of the Balconies Cave area, along the Moses Spring trail, and the Bear Gulch reservoir.
Diet: Insects and spiders
Wingspan: 7.5" Length: 5.75"

Did you know? The Canyon Wren possesses a slightly flattened skull and long bill, allowing it to reach deep into rocky crevices for insects.
Did You Know?

California condors have a wingspan approaching nine and a half feet. Condors soar and glide at up to 55 miles per hour, and can sometimes be mistaken for a small airplane. More...