Closed fo the Season

The Memorial is currently closed for the season. The Memorial will reopen on May 17, 2014. See you then!
Operating Hours & Seasons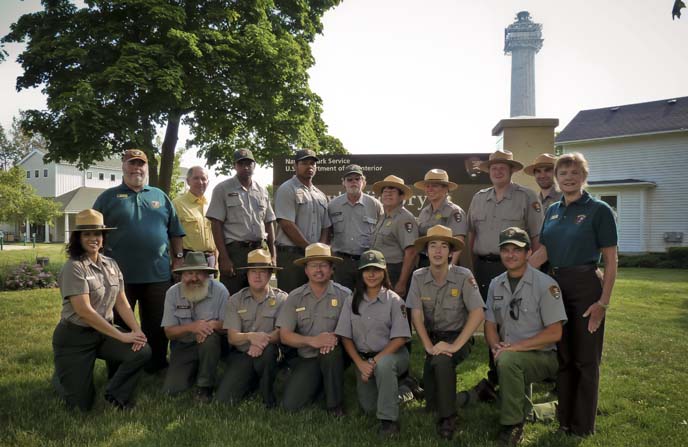 NPS Photo
Open May 17 - October 4
Visitor Center and Perry's Memorial Hours 2014:
10 a.m. - 5 p.m. Daily

Tickets to the Top:
Adults . . . . . . . . . . $3
15 and under . . . . . Free
Programs:
Free Ranger Talks & Kids Programs Daily
Musket Firings:
On the Hour 11 a.m. - 4 p.m. on Fridays, Saturdays and Sundays, Memorial Day through Labor Day

** Please note that this schedule may be subject to change. Check back before your visit for the most up to date information.
---


Did You Know?

Commodore Perry, aboard the Niagara, won the first US Navy fleet action and captured an entire British squadron. Perry reported "Dear General (Harrison): We have met the enemy and they are ours. Two ships, two brigs, one schooner and one sloop. Yours with great respect and esteem, O.H. Perry".