Closed fo the Season

The Memorial is currently closed for the season. The Memorial will reopen on May 17, 2014. See you then!
Celebrate Perry's Birthday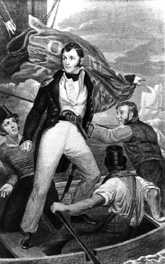 Perry's Birthday Party
Saturday, August 24
1:00 p.m. - 2:15 p.m.
Join Ohio Humanities Presenter Jeremy Meier as OH Perry in celebrating Perry's Birthday! The party will include a Commodore Perry look-alike contest, birthday cake, and the presentation and launching of Perry's long boat!
Held at the Perry's Victory Peace Garden (Across from Dairy Isle)
Perry Presentations
Friday, Aug. 23 and Saturday Aug. 24
11:00 a.m. 1:00 p.m.**, & 3:00 p.m.
Commodore Perry will be giving presentations in the Visitor Center auditorium.
**1:00 p.m. shoot for Friday only.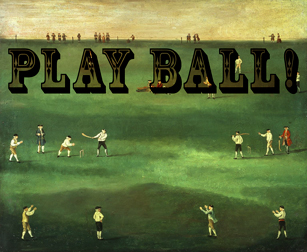 1812 Cricket Lessons
Friday, Aug. 23 - Sunday Aug. 25
11:00 a.m. - 4:00 p.m.
What sports did Americans play in 1812, a time whenthere was no football, basketball or even baseball as we know it? One of the games they enjoyed was the venerable old English game of cricket which was brought tothe United States when it was a British colony and continued to be played for decades. Visitors to this year's Perry's Birthday event will have an opportunity to personally relive this long lost sporting legacy by joining in the short, informal, 19th century cricket games that American cricket player, and author Tom Melville will be conducting throughoutthe weekend. The games will be run on a continuous walk-up basis and are open to all. Absolutely no experience required! So come and discover what "play ball" meant to Americans during Oliver Perry's lifetime!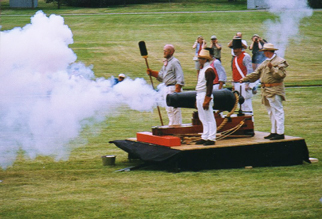 Carronade Demonstrations
Saturdy, Aug. 24 & Sunday, Aug. 25
11:30 a.m., **1:00 p.m., 2:30 p.m. & 4:00 p.m.
Park staff will be firing the carronade Saturday and Sunday on the memorial grounds.
**1:00 p.m. for Sunday only
Did You Know?

Although the monument bears the name of Oliver Hazard Perry and six officers slain during the battle are buried under its rotunda, Perry is buried in Newport Rhode Island.