Closed fo the Season

The Memorial is currently closed for the season. The Memorial will reopen on May 17, 2014. See you then!
Battle of Lake Erie Bicentennial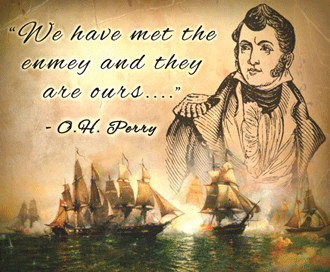 The Battle of Lake Erie, fought between American and British navies during the War of 1812, was a decisive American victory for forces launched from the safe harbor at South Bass Island.

In 2013 Perry's Victory, and its partners, hosted 12 days of commemorative events from August 30 - Sept. 10. Now that the Bicentennial has passed Perry's Victory wishes to sincerely thank all of those who helped make these events possible. Special thanks to the selfless partners, the community of Put-in-Bay, the amazing volunteers, and the thousands of visitors who came out to remember and honor those who fought and died here, 200 years ago.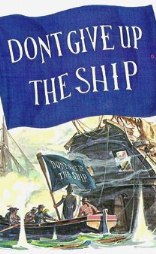 Learn More About the Bicentennial
Image Gallery
See images from the Bicentennial events here
Battle of Lake Erie History
Learn the facts
The Bicentennial Commemorative Program
Click here to see the order of events at the Official Bicentennial Commemorative Program, held Sept. 10, 2013.
NPS War of 1812 Bicentennial Page
See the Official National Park Service War of 1812 Bicentennial Page
Other Helpful Links
A list of War of 1812 historic sites and bicentennial websites.
Thank You
Thank you to the following organizations for your enduring support:
The Perry Group
Put-in-Bay Chamber of Commerce and Visitors Bureau
Lake Erie Shores and Islands
United States Naval Sea Cadet Corps
Parks Canada
United States Navy
United States Coast Guard
Lake Erie Heritage Foundation
Pennsylvania Historical and Museum Commission (Brig Niagara)Senior Captain Walter Rybka
Did You Know?

With the Amherstburg blockade by Oliver Hazard Perry, British commander Robert Barclay's supply line was cut. He needed food and equipment for his new flag ship the Detroit. By September 9, 1813 he was down to a day's ration. So he removed the cannons from Fort Malden and placed them on the Detroit.