The Petroglyph National Monument Park Store is operated by Western National Parks Association, a private, non-profit organization, whose mission is to promote preservation of the national park system and its resources by creating greater public appreciation through interpretation, education, and research. Today, more than ever, parks need partners like WNPA to make sure that everyone can have the national park experience. Your membership helps WNPA fulfill its mission to National Parks and to each and every visitor.
Membership means:
Direct support for 67 WNPA partner parks across the West in 12 states.
Expanding knowledge and understanding of national parks by developing products, services, and progams.
Helping connect more people to the national park experience.
Your membership fee may be a tax deductible donation or you may opt for 15% discount on purchases.
To become a member of this organization or to find other publications by Western National Parks Association, visit http://www.wnpa.org.
The following are just a few items which may help you to better understand Petroglyph National Monument. Our park store carries many other book titles. For additional information, please call us between 8 a.m. and 5 p.m. (Mountain Time) at (505) 899-0205 ext. 347 or ext. 335 or email wnpa staff.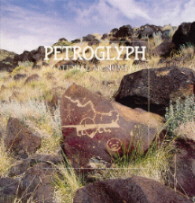 Petroglyph National Monument
by Susan Lamb
The story of how the Puebloan people have occupied the Rio Grande Valley of New Mexico for over 2000 years and carved over 20,000 images on the black volcanic rock of Albuquerque's West Mesa. 15 pp.
Order # P0285……$4.95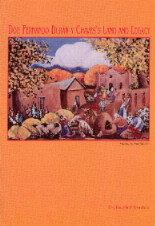 Don Fernando Durán y Chaves's Land and Legacy
by Dr. Joseph P. Sánchez
The history of the Atrisco Land Grant and its heirs from the 17th to the 20th centuries. Some of this historic Spanish grant now comprises a part of Petroglyph National Monument. 93 pp.
Order #D0400……$1.00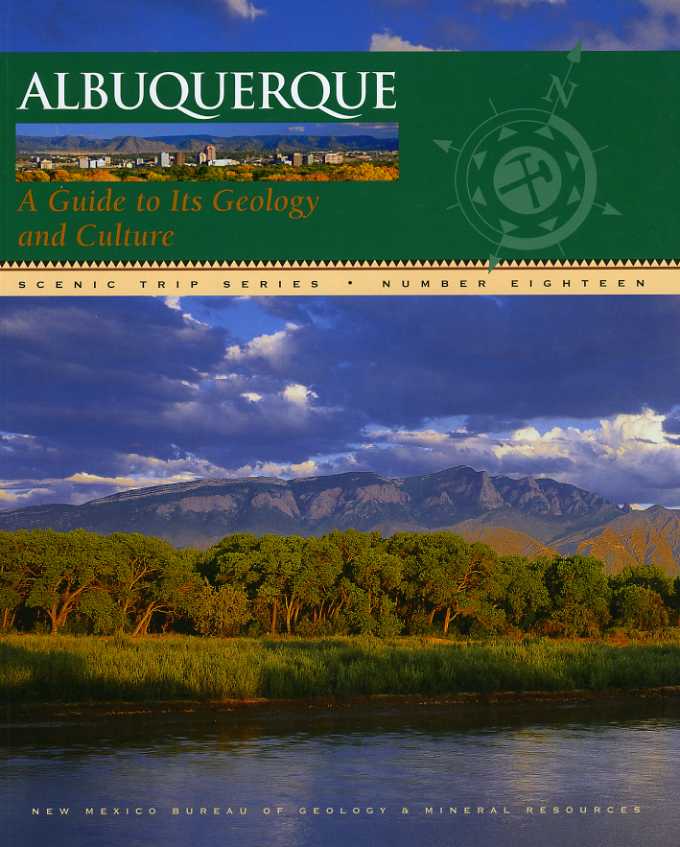 Albuquerque
. A Guide to Its Geology and Culture
by Paul W. Bauer et al.
Excellent guide to the central
Rio Grande
Valley, with easily understood maps and diagrams which explain the geology. 182pp.
Order #A2398……..$14.95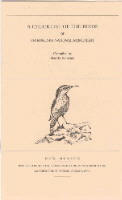 A Checklist of the Birds of Petroglyph National Monument
by Hart Schwarz
A listing of the 111 species that have been sighted within the boundaries of the monument. 8 pp.
Order # P0100……$0.50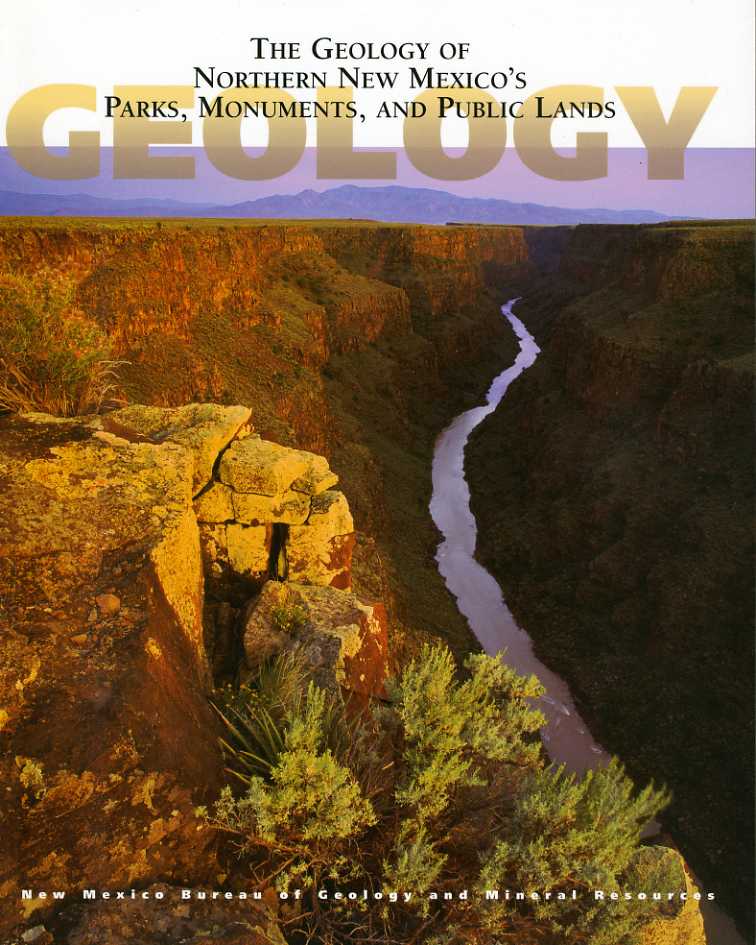 The Geology of Northern New Mexico's Parks, Monuments, and Public Lands
by L. Greer Price (ed.)
Outstanding guide to the geology of the northern part of the state as seen in public lands and parks. Excellent maps and diagrams make the complex geology understandable. 372pp.
Order #1228……….$24.95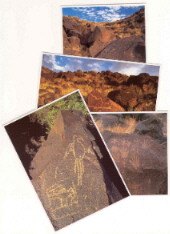 Petroglyph National Monument Postcards
Set of eight images of petroglpyhs within the monument.
Order # I4520……$4.00

Petroglyph National Monument Logo Items
The following items are available with the park's logo:
Bookbag............Order #P8222……$14.95
Lapel Pin...........Order #P0068……$4.95
Framed Magnet..............Order #P0069……$3.99
Unframed Magnet...........Order #M1768.......$1.99
Patch..................Order #P0067.........$3.25
Ball Cap..............Order #P1781........$22.99
Sun Hat (soft brim)....Order #P0073……$21.95
Decal................Order #P0074........$1.95

White T-Shirts (Youth)
Extra Small (2-4)........Order # T67YX.........$14.95
Small (6-8).................Order #T67YS...........$14.95
Medium (10-12)..........Order#T67YM..........$14.95

Tan T-Shirts (Adult)
Small……....Order # T67S….…...$21.99
Medium…….Order # T67M…......$21.99
Large………..Order # T67L…..…$21.99
X-Large…….Order # T67XL…….$21.99
XX-Large…..Order # T67XX…….$22.99
XXX-Large..Order # T673X….…..$23.99