Attn. GPS Users - Advice for Seeking Directions to the Park

If you are using a GPS unit, please click here: More »
Permits and Special Park Use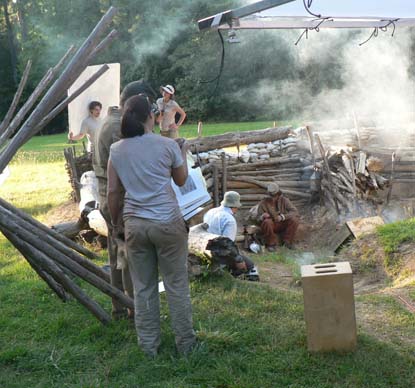 NPS
A special park use is a short-term activity that takes place in a park area and provides a benefit to an individual, group or organization, rather than the public at large. These activities require some degree of management from the National Park Service if there is the potential for interference with visitor use, congestion of a highly visited area, or possible impact on park resources. A Special Use Permit is required for weddings, commercial filming and/or photography, First Amendment activities, athletic and other special events.
A commercial activity, other than commercial filming or photography, requires a Commercial Use Authorization. For more information about a Commercial Use Authorization contact the Permits Coordinator at (804) 732-3571 or e-mail us
Click on the desired link for further information and printable permit application forms (the applications are in Adobe PDF format and you must have Adobe Acrobat to print them)
· Military Training and Events
Completed applications or questions relating to special use permits may be directed to the Permits Coordinator:
Phone: (804) 732-3571
Fax: (804) 732-3615
E-Mail: e-mail us
Address: Petersburg National Battlefield
1539 Hickory Hill Road
Petersburg, VA 23803
Did You Know?

Hatcher's Run beaver pond in Petersburg's Five Fork's Unit is home to two unusual amphibians. The Amphiuma (Amphiuma means) can grow up to 3.25 feet and live almost 30 years. The Lesser Siren (Siren intermedia) is the most primitive salamander still in existence.