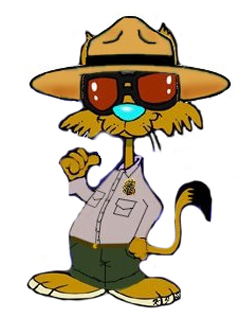 Flat Stanley by Jeff Brown is the story of a boy who is flattened by a bulletin board. Because he is flat, he can travel by mail (which costs a lot less than traveling by plane or car). Like Flat Stanley, Flat Rangers travel across the country by mail. They visit America's National Parks and send home pictures and information about all the places they see.
Send your Flat Ranger to Petersburg National Battlefield for a guided tour of the park, starting at the Eastern Front Visitors Center. Your Flat Ranger will see the site of the longest siege of the Civil War..
Mail Your Flat Ranger or Flat Stanley to:
Petersburg National Battlefield
C/O Ranger McClammy
5001 Siege Road
Petersburg VA 23803
Start Your Adventure:
Make a Flat Ranger or Flat Stanley
You can download our Flat Ranger Cat cutout, use a template from FlatStanley.com, or draw your own.

Decorate your flat friend any way you want. Don't forget to name your Flat Ranger.
Write a Letter
Send a letter with your Flat Ranger asking for information, pictures, and a story of your Flat Ranger's adventures.

You can download our Flat Ranger Letter. Make sure to include your name and a return address!
Pick a Park
Send your Flat Ranger to any of the parks listed on the following document. Not all parks are currently participating in the program and it might take a while for your Flat Ranger to continue their journey if you choose a park not on the list. But don't let that discourage you from trying.

Park List

Mail Your Flat Ranger
You can send your Flat Ranger to one park at a time or you can send him/her on a longer trip.

If you want to send your Flat Ranger on a long trip, be sure to put that in your letter. You can include a list of parks you want your Flat Ranger to visit or you can ask the Ranger to pick a park for you.

(If your Flat Ranger needs to be home by a certain date, put that in your letter, too.)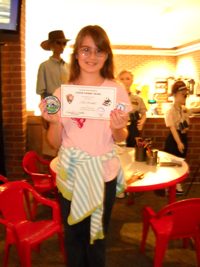 Randy Watkins
New Junior Ranger Program
Petersburg National Battlefield's Junior Ranger Program includes a GPS component and lots of great activities. Stop by the Eastern Front Visitors Center to get your activity book and begin the journey to becoming a Petersburg National Battlefield Junior Ranger.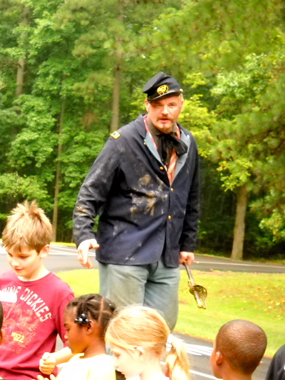 Leslie McClammy
Arrowhead Day Camp!
Arrowhead Day Camp 2015 will be the July 20-24, 2015.

Arrowhead Day Camp allows children to take a step back in time to learn about the life of a Civil War soldier. As soldiers, kids dress in uniform, perform marching drills, and create flags. As hands-on scientists, they pull on rubber boots to perform biological water tests in the stream and learn about archaeology in the trenches. They will also learn about birds of prey, build biospheres and learn about environmental science. Space is limited to 20 campers.

For further information click you can contact Petersburg National Battlefield at (804) 732-3531 ext. 204. You can also email Ranger McClammy for more information.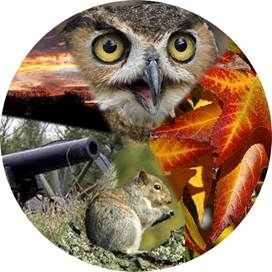 Environmental Camp 2016
Campers will explore the creeks, trees, birds, and bugs that live on Petersburg National Battlefield and will begin to understand the concept of an ecosystem and the dependence on one another. They will learn why the water cycle and water quality is important and what influences there are on them. They will learn that trees help hold soil in place and filter out unwanted sediment to keep water clean. They shade creeks and regulate water temperature for the many aquatic species that need clean, cool water. Many different animals live in the forest near the creeks and ponds of Petersburg National Battlefield. Otters, beavers, deer, herons, salamanders, snakes, frogs, turtles and many others depend on healthy forest creeks and ponds for food, water, homes and protection. For this reason, foresters, hydrologists, geologists, aquatic biologists and many others here at Petersburg National Battlefield work together to manage our creeks and ponds.
To achieve this, campers will don a pair of rubber boots and spend some time in the creek observing, collecting and studying the many living creatures in the creek. They will test water quality and discuss ways to preserve this habitat. They will explore the forest and seek out the bugs and other living creatures here on Petersburg National Battlefield.
Watch for camp dates for summer 2016