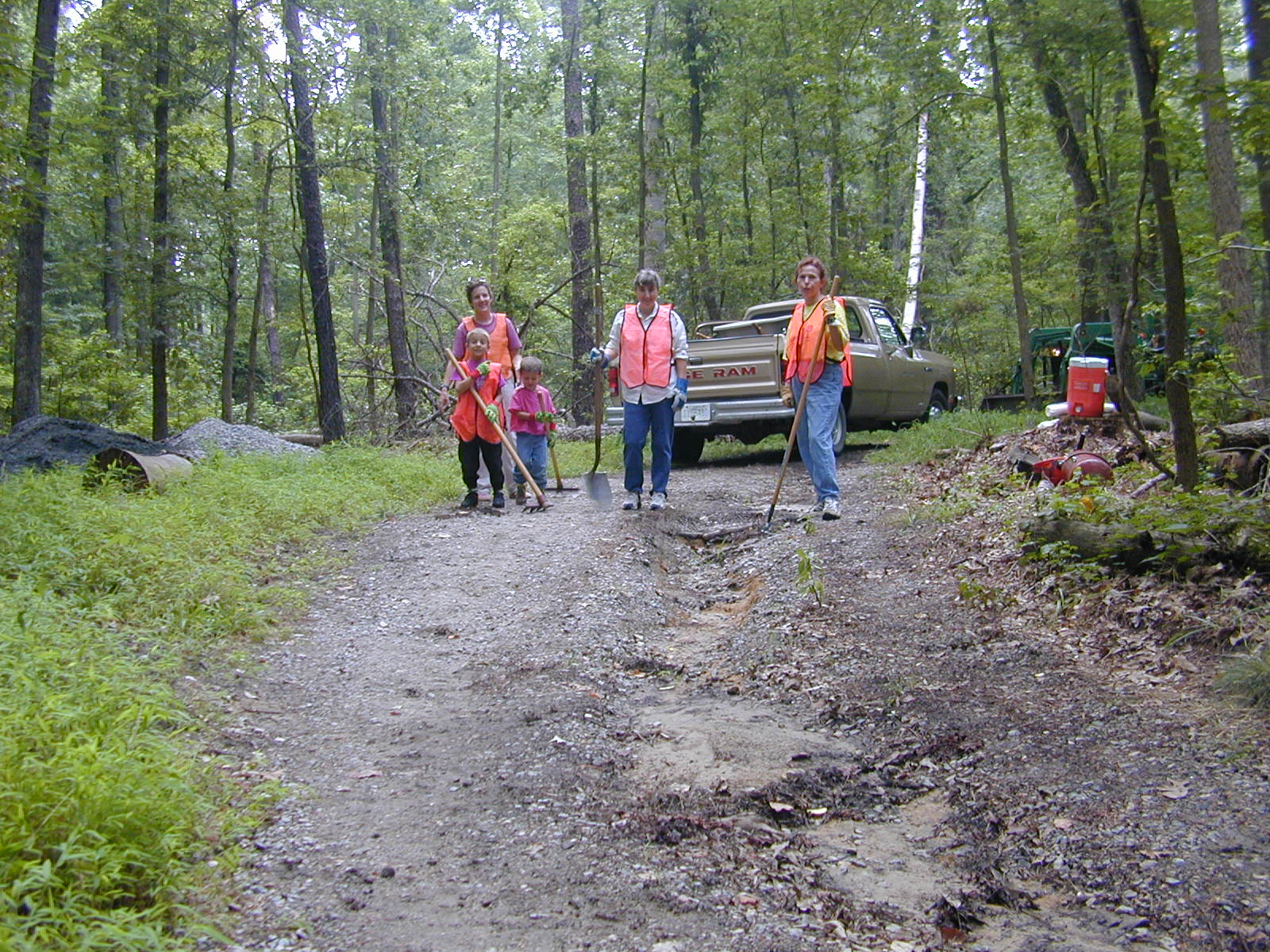 (NPS Photo)
Volunteers are an important assest to the National Park Service. Over 90,000 Volunteers work in Parks all over the country every year. Volunteers can work in almost any division in the Park Service, such as Interpreation, Research, Resource Management, Maintenance, and much more. Anyone can volunteer at Petersburg, in fact, most of our one-time projects on the Volunteer page are great Eagle Scout projects. Petersburg National Battlefield would not be the Park it is today without the thousands of volunteers who have helped out over the years. If anyone is interested in volunteering, please contact the Park Volunteer Coordinator, Richard Hotchkiss at 804-732-3966, ext. 113.
In addition to Volunteer Positions, Petersburg National Battlefield offers Internships through the Student Conservation Association (SCA).
Donations
If you would like to support your park through donations there are two basic options:
Support Petersburg National Battlefield directly by mailing your donation to the park. If you want, you can include a letter stating what the money should be applied toward (i.e. exhibits, education programs, etc.)
OR
You can visit the National Park Foundation's, (the national charitable partner of the National Park Service), website and explore ways to support the national parks.
Whether volunteering or donating, we sincerely thank you for you help.