Stop 6: West Overlook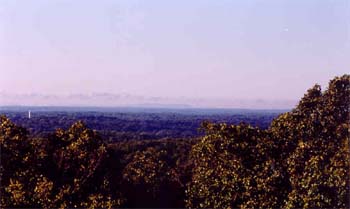 This stop atop Big Mountain (Pea Ridge) offers visitors an idea of the great distances involved in the battle. Bentonville is 11 miles to the west, while Fayetteville is 29 miles to the south.
There was no combat-related action that took place on this part of the mountain. Sigel's Troops passed by here during the night of the first day's battle.
Did You Know?

When Confederate General Van Dorn heard news that Curtis pushed Price out of Missouri, he set out to take personal charge of an attack on Curtis, along with Price and McCulloch. He arrived at Price's headquarters in an ambulance, braving a severe illness resulting from falling into an icy stream.