Online Tour of Pea Ridge National Military Park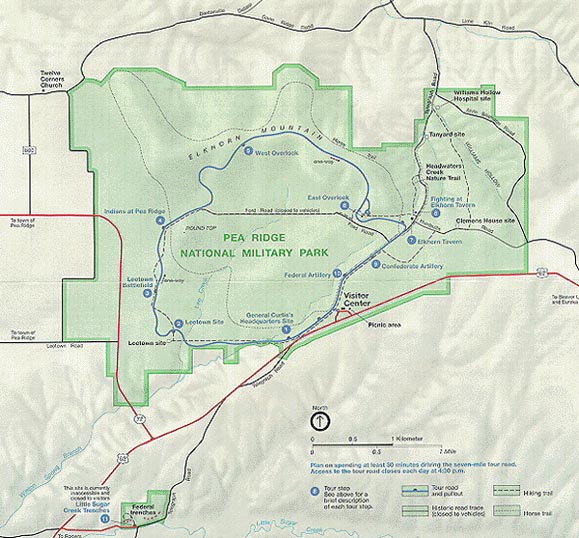 To begin your online tour of the Pea Ridge Campaign, please use one of the links to the left.
Through OnCell Audio Systems, Pea Ridge National Military Park offers a Cell Phone Tour. A MobileWeb site is also available to access the parks Cell Phone Tour stops.
Did You Know?

The site of Leetown was a thriving community before the Battle of Pea Ridge. Leetown's buildings were used as hospitals for the wounded on both sides. After the battle, the buildings were in such disrepair that only a handful of people returned to Leetown.