Horse Trail Closures

A section of the horse trail is CLOSED due to contract work. Contact park staff for more information.
Hiking Trail Closure

A short section of the Hiking Trails is closed due to contracted tree cuttings. Please contact park staff for more information.
Online Tour of Pea Ridge National Military Park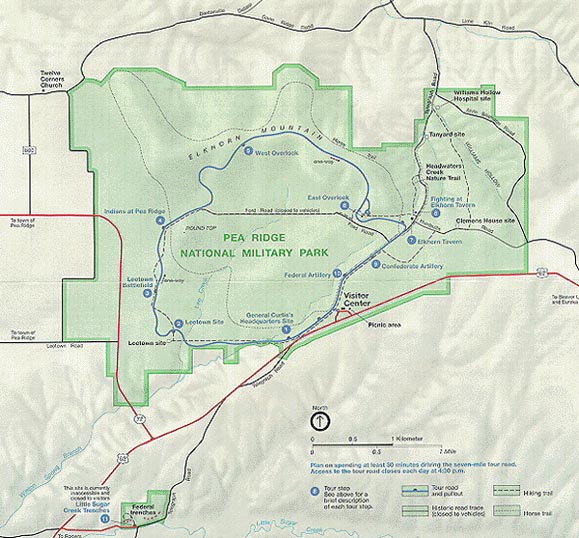 To begin your online tour of the Pea Ridge Campaign, please start at the Visitor Center or use one of the links to the left.
Through OnCell Audio Systems, Pea Ridge National Military Park offers a Cell Phone Tour. A MobileWeb site is also available to access the parks Cell Phone Tour stops.
Did You Know?

Morgan's Woods is the location of Confederate retreat after a collision of armies. Afterwards, a surgeon from the Leetown hospital remarked that for 200 yards in front of White's position in Morgan's Woods, not a tree, bush, or sapling was unmarked by the firing of cannon, canister, or shell.