Horse Trail Closures

A section of the horse trail is CLOSED due to contract work. Contact park staff for more information.
Closure of Detached Area/Stop #11

Until further notice, Stop 11, also known as the Detached Area, is closed due to weather damage.
Online Tour of Pea Ridge National Military Park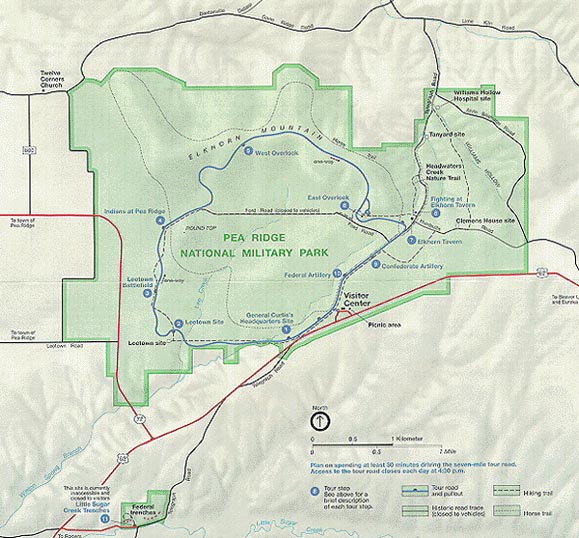 To begin your online tour of the Pea Ridge Campaign, please start at the Visitor Center or use one of the links to the left.
Through OnCell Audio Systems, Pea Ridge National Military Park offers a Cell Phone Tour. A MobileWeb site is also available to access the parks Cell Phone Tour stops.
Did You Know?

The Elkhorn Tavern was a place of worship until 1862 when the congregation moved to a new location 3 miles northwest of the tavern because of the noisy parties and dances the federals held in the building during their occupation.