Memorial Day Luminary 2014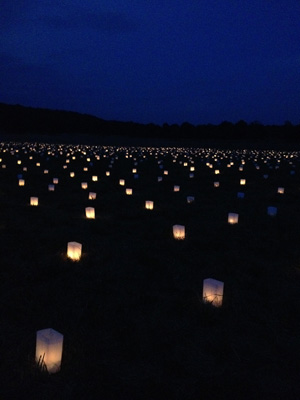 In honor of Memorial Day, 3,400 luminaries set out by the 6th graders from Pea Ridge Middle School and lit by BSA Troop #116 from Fayetteville, AR. were displayed. Each luminary (a candle) commemorated a casualty from the Battle of Pea Ridge: wounded, missing, captured and killed. The luminary event ran from 9:00 -11:00 pm Saturday, May 24 and the park received over 650 visitors.
Check out the park's Facebook page to see photos posted from visitors to the event.