Outdoor park activities include sightseeing, walking trails with your pet on a leash, photography, hiking, geocaching: EarthCaching, horseback riding, backpacking, photography, and wildlife and bird watching. The park also has over 52,000 acres of designated wilderness you can explore!
Many of our ranger programs are conducted outdoors, often along popular trails.
While exploring outdoors, it is tempting to take a small piece of petrified wood. But removal of petrified wood or other natural and cultural artifacts found in the park is prohibited by law. Gift shops inside and outside the park sell petrified wood collected from private land outside the park boundaries.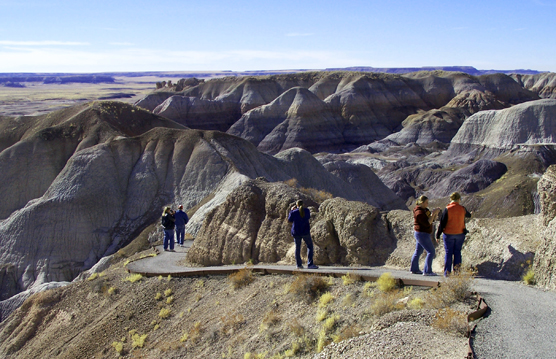 NPS Photo