Fall 2013: Highway Interchange Bridge Work

Painted Desert Traffic Interchange (I-40 Exit 311) may be closed for construction. Check here for updates from Arizona Department of Transportation (ADOT): More »
Nov. 2012-July 2013, due to bank error credit cards may not have been charged for your entrance fee

...due to a bank error credit cards may not have been charged for your entrance fee, even if you received a receipt from the entrance station. The error was corrected on Sept. 26th, 2013. We apologize for any inconvenience this may have caused.
Management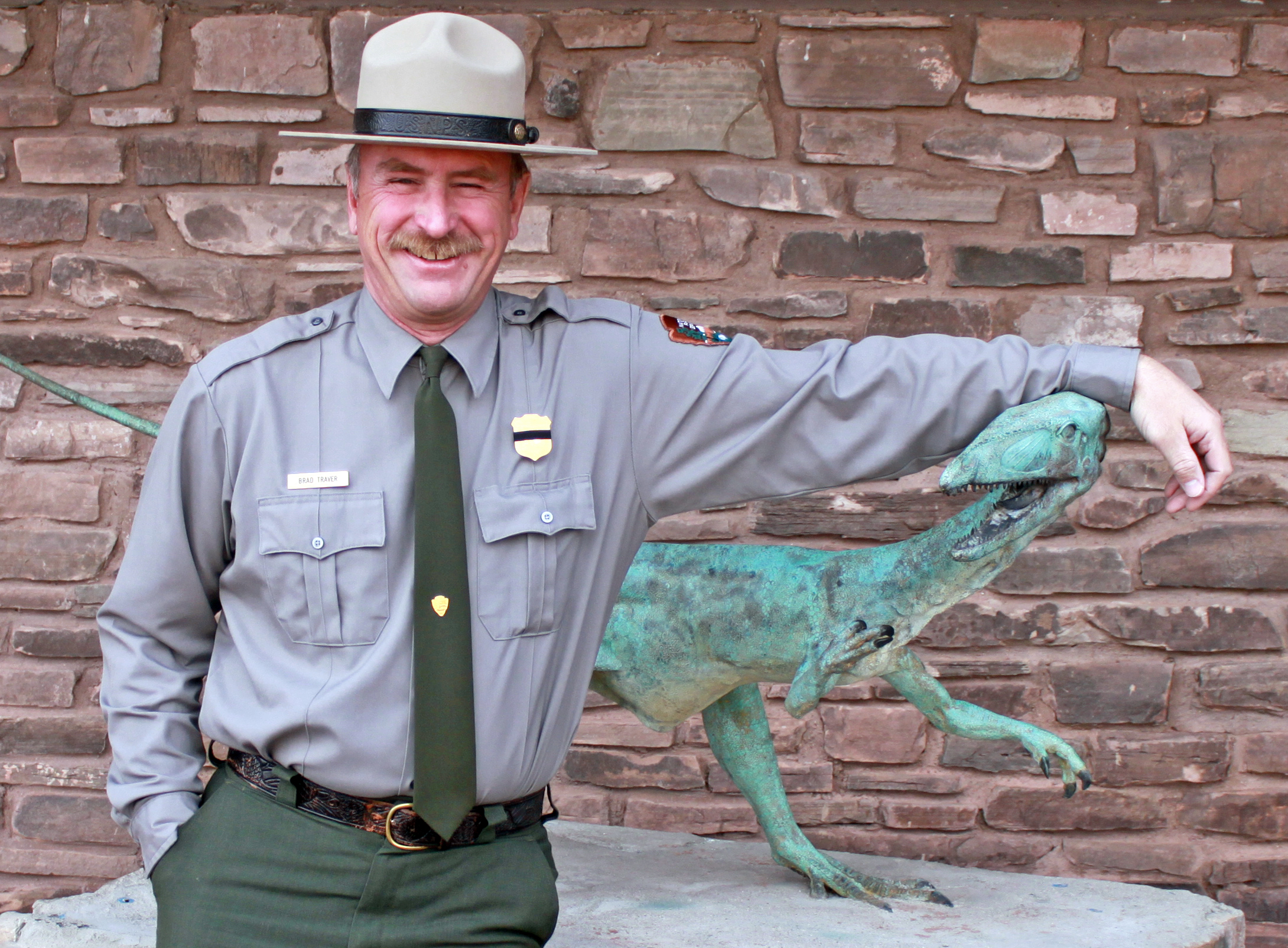 NPS
Brad Traver is superintendent of Petrified Forest National Park.
"Welcome! Of all the wonderful attractions in Northern Arizona, thank you for virtually visiting Petrified Forest National Park. This piece of America's heritage was set aside in 1906 to protect and make available for public enjoyment one of the largest petrified wood deposits in the world. If you imagine that the ground you're standing on is in a steamy, swampy, equatorial climate 225 million years ago, you will have no problem placing the oversized Triassic trees and dinosaurs that inhabited this area into your mind's eye. That is the primary story we have to tell here, but there are several others, too.

"Humans have lived in this area for at least 10,000 years-the archeological record tells us that story. Several modern American Indian Tribes have ancestral ties to this place. And, of course, in recent times, Route 66 passed through the park and all of the structures we use today to support your visit and our management activities are now on the National Register of Historic Places, including the Painted Desert Inn, a National Historic Landmark.

"Like us on Facebook or follow us on Twitter. We want to make your visit informative and enjoyable and if we spark your continuing interest in the stories the park has to tell, we're glad to help you find more information. The most popular way to experience the park is to drive the 28-mile park road from one end to the other. There are many pullouts and several short trails to get you closer to the story.


"Please help us keep the petrified wood in its natural place. One of our greatest challenges is the amount of petrified wood that is stolen every year by visitors who either don't know or don't care enough about those who come later to refrain from taking a souvenir. If you see this type of illegal activity, please let our law enforcement staff know. Petrified wood collected legally from locations outside the park is available for sale in the park gift shop.

"We hope you enjoy your connection with Petrified Forest National Park. We invite you to walk the trails amidst ancient petrified logs, take in the wide vistas of the Painted Desert, discover voices of the past in the petroglyphs, and listen to the silence of the wilderness. Or make whatever connection works best for you. Enjoy your park and thanks for your support!"



Did You Know?

There are about ten known species of bats in the park. This is a pallid bat sleeping at the Painted Desert Complex. Discover more about mammals of Petrified Forest. More...