Pilot Fishing Program Closed Until Further Notice

The three miles of the Pecos River inside the park remains closed to public use. Public access to the river inside park boundaries is determined by condition of the resource. Please click "More" to link to the fishing page and additional information. More »
Fees & Reservations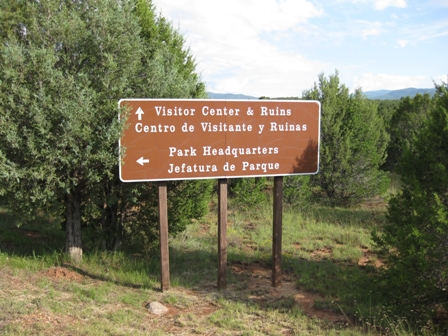 Park Photo
When you arrive at Pecos National Historical Park (hours from now through Labor Day are 8:00 a.m. to 6:00 p.m.), you'll find true crossroads of cultural, natural and historical resources. In addition to the pueblo ruins, you may explore the complexities of Spanish colonialism; learn about the ancient travel route through the Glorieta Pass; see a Santa Fe Trail stage stop; find out about a Civil War battle; ask about the storied Forked Lightning Ranch on park grounds, with its connections to everyone from architect John Gaw Meem to rodeo entrepreneur Tex Austin to Academy Award-winning actress Greer Garson, and more.
Entrance to Pecos National Historical Park is $3.00 for individuals 16 years of age and older.
For those who will visit frequently, or local citizens, there is a Pecos National Historical Park entry pass that costs $10.00 annually.
And don't forget about the nine days in 2014 when all 401 national parks invite visitors in for no charge. The remaining fee-free days are:
August 25th – National Park Service's 98th birthday
September 27th – National Public Lands Day
November 11th – Veterans Day
Special Use Permit Fees -
General
Commercial Filming & Photography Short Form
Commercial Filming & Photography Long Form




For more information about National Parks and Federal Recreational Lands Passes, please click here.


---

Did You Know?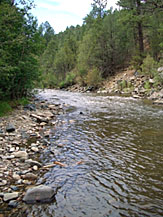 The "historical park" designation generally applies to NPS sites that extend beyond single properties or buildings. Pecos National Historical Park interprets Spanish colonialism, pueblo culture, natural history of the Pecos Valley, the Santa Fe Trail, the Civil War, and the ranch history of northern New Mexico.