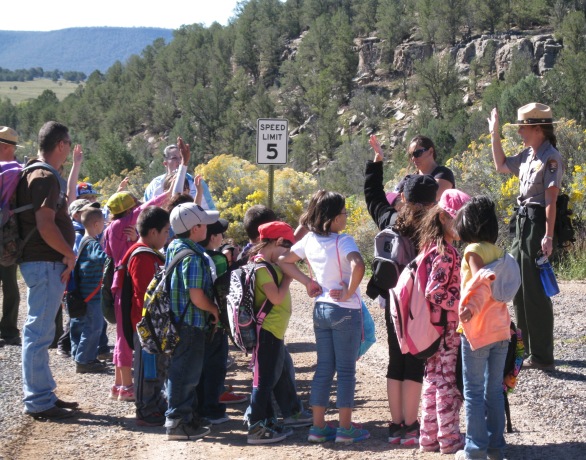 Photo by Patricia Lenihan
Fee waiver requests for Pecos National Historical Park are processed by the Tour Coordinator.
Fee Waiver Qualifications
To qualify for a waiver, a group must meet all of the following criteria:
Educational and scientific groups must submit proof of official recognition as an accredited institution by a federal, state, or local government entity. Private schools or other scientific institutions may submit documentation of tax-exempt status granted for educational purposes. Groups or organizations that have been "officially recognized by a school or scientific institution for the purpose of providing education…" must provide evidence of this official recognition.
The intended trip must relate directly to the educational or scientific purpose of the visit and to the unique features and resources of Pecos. The visit "shall not be primarily for recreation purposes." Please submit a one-page lesson plan listing objectives, itinerary, and how lessons relate to Park resources.
Requests from colleges or universities should also include a copy of the course description from the school's course catalog or handbook.
Please note that special activity fees, such as for van tours, cannot be waived for educational groups.
How to Make a Request
To request a fee waiver, send an email to "Peco_visitor_information@nps.gov". your letter making the request should be written on school letterhead and sent as an attachment in MS Word, PDF or similar format. The FEE WAIVER form is also available via download; it is an Adobe PDF file. Fill out the fee waiver and fax to 505-757-7207. Please allow two weeks for processing.
Questions?
The Tour/Special Use Coordinator can be reached by phone during normal business hours at (505) 757-7213.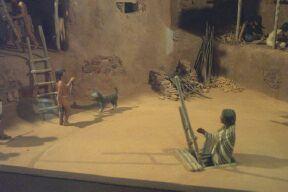 Park Photo