Civil War Weekend 2013
The park held its living history encampment commemorating the 151st anniversary of the Civil War Battle of Glorieta Pass on March 23-24. The exhibitors' tent included interesting talks about Civil War medicine, the Colorado territory, politics of war, the Colorado Volunteers, and the defense of Fort Union. Kids could take part in special activities such as coloring a daguerreotype/tintype; writing a Civil War journal page; and crafting New Mexico tin work. The music by the First New Mexico Fife and Drum Corps was stirring and memorable.


Click here for a link to "New Mexico Remembers," a 20-minute film about the state's role in the Civil War.
For Granville Automatic's music video "Glorieta," filmed at Pecos NHP, please click here.
Did You Know?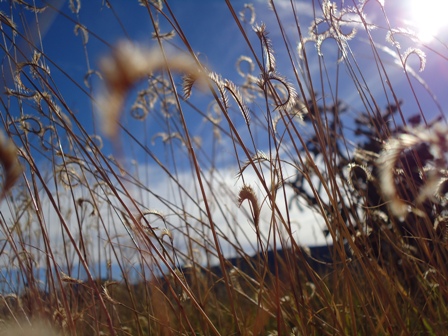 In 1540 FV de Coronado visited Pecos Pueblo, one of the largest settlements in North America north of Mexico.